The contribution of m-commerce in world economy is rising every year. Smartphones & Tablets driving much of retail m-commerce success in the UK.
Yesterday emarketer publisheda report on UK Retail e-commerce sales to reach £60 billion this year and also foretasted how much m-commerce will contribute in this sale figure. At present the m-commerce retail market in UK is £20.09 billion which will go upto £38.04 billion in year 2019.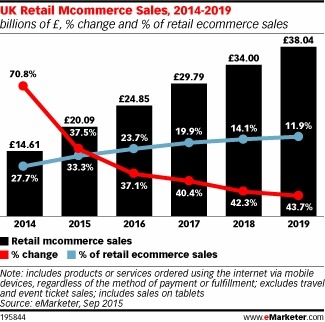 To my surprise, transactions via tablets are high than smartphones but it may change in near future.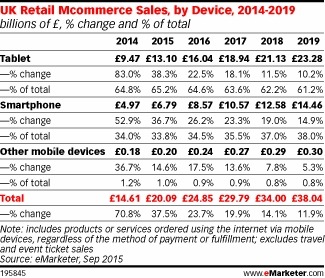 If we talk which is the most searched category among UK consumers than clotthing/apparel topped the list followed by Electronics according to econsultancy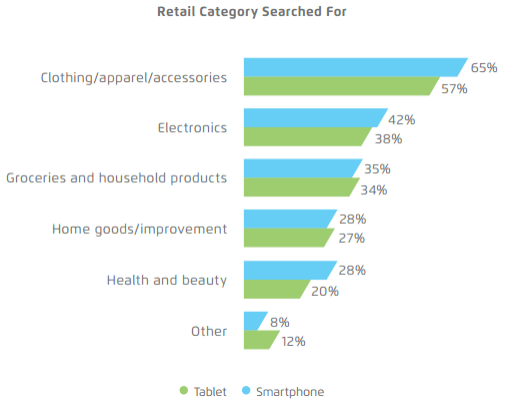 UK topped the list in m-commerce spending among all countries according to statista.