HIPAA compliance mobile apps for you
It is a surprise if you haven't heard about the latest health apps. Apple Fit and Google Health ace the list of top notch health apps being utilized by the users.
However, if you too are on the route to fabricate a similar type of app, you need to be aware of the HIPAA compliance. There are strict norms which regulate the need of HIPAA compliance Mobile Apps. And, we at Quytech excel at it.
But, before we introduce you to the attributes of the same, it becomes necessary that avail some know how about the HIPAA compliance.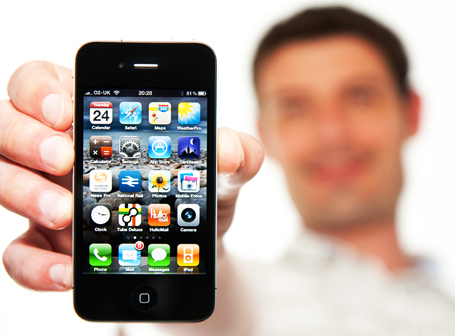 What is HIPAA compliance?
Not every health app needs to be falling under the rule and guidelines of HIPAA compliance. The mobile apps which collect, store or share personally identifiable health information with doctors or hospitals need to be HIPAA compliant. The acumen associated with the same is to guard the privacy of the users. HIPAA stands for The Health Insurance Portability and Accountability Act.
What features need to be inculcated in the HIPAA compliance mobile app?
The following features are inculcated by us at, Quytech in the HIPAA compliance mobile app:-
HIPAA Usage guidelines- we are well versed with the HIPAA compliance act. Hence, we make sure to take care of the all the guidelines, if a user chooses to utilize the app. We understand that if a user chooses to use your app to store or pursue transmission of PHI then the app has to take care of HIPAA compliance requisites. In a nutshell the implication of the PHI to be on your device means that your app falls under HIPAA.
Protected Health information- PHI or Protected Health information is the information that can be used to identify an individual. It relates to the health care service. It at the same time inculcates any information with regards to the payment of the service. When your app stores, collects, manages or transmits any sort of PHI, it implies that your app should be HIPAA compliant and we take care of it.
Protection of data- since, yours is a health care provider app; it becomes mandatory that you are able to perfectly well communicate with subscribers. However, once again, the information which you are trying to transmit to the user is secret and confidential. It is sensitive information. Hence, it becomes mandatory under the HIPAA guidelines that you send the information, like email, via a HIPAA compliant email service provider, as fabricated by us excellently
Push notification- there is a high probability that your health care app, utilizes the push notification. However, if the push notification is updating the PHI, it implies violation of the privacy regulation as outlined in HIPAA. Hence, the finest app developer like us, make sure that the push notification does not inculcate, PHI information or we take care of the HIPAA guidelines.
The above are some really imperative pointers which need to be followed when developing a health care app.
And, we at Quytech have the required understanding, infrastructure and diligence to fabricate it