Crisis Management App for Emergency Situations
Disaster, unexpected situations and unpleasant surprises are a part and parcel of life. But, the imperative fact associated with them, is that such grave occurrence continues to occur most unexpectedly. And the fact is that you cannot get away from these. To put it simple, you cannot not drive a car with the fear of getting into an accident, or not board a plane that it might crash or cease to live your life. Crisis can happen to you at any time, and this is not our way to scare you, but to show to you the reality which lies.
So, supposedly you have a company, with employees working for you. What do you pursue to manage crisis in any situation? Well, you must be having, sheets of paper with emergency numbers, contacts and details made mandatory to be carried by the employees. But, really, in this scenario of the latest in technology and innovation, there are better and productive platforms and methodology to take care of the crisis.
If, you intend to avail solution for the same with the aid of the improvised technology, we at Quytech have just the right app for you.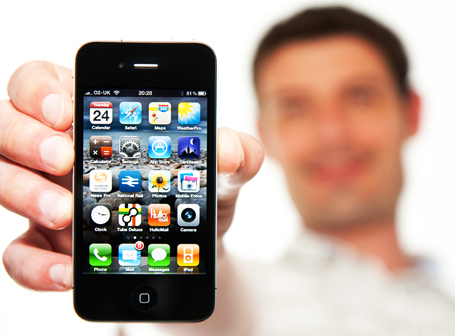 With the aid of the crisis management app, you will be able to:-
Deal with emergency situations
Maximize continuity of business
Minimize danger growing from such situations
Advantage of Crisis Management App
As soon as, you and your employee have the crisis management app, in their mobile or tab, it ensures immense benefit. We here provide with ace attributes associated with our Crisis Management App to aid you:-
Emergency contact directory- the app will have a directory with requisite emergency contact information. This ensures that every user will exactly be able to know with regards to the other individual they need to contact. This directory will be based on a central database so that it will have the information of all the employees. When, there is any sort of alteration in the shift or location, the managers will be able to select the contact and that will appear on the app. The app will also be updated automatically.
Situation management- with the attribute of an emergency response plan, you will be in the position to notify every user with the aid of push notification. Hence, every individual will be aware of any sort of emergency whatsoever place they are located at. With the aid of the internal communication channel within the app, it will be easy to share information with employees and keep them well informed. Again, the managers can utilize the app to monitor the team status. It is with these apps that the employees will be able to access pertinent documents, anywhere they might be.
Response plans for emergency situations- with the aid of the app, the users will be able to utilize maps and appropriate steps to follow in any scenario of crisis or danger. Also, the app involves training material, instructions and videos to guide them in crisis situations.
Why Quytech?
We are the finest provider of crisis management app. It is attributed to our:-
Diligent team
State-of-the-art framework
User-centric approach