Mobile Apps for Channel Loyalty- making brand awareness
A business is something you always wanted to pursue. And today with your hard work and perseverance you have reached that position you always aspired for. However, it is not just reaching the top, there is equal need to remain in the position or take the further leaps. After all, this is what your competitors are doing. So, how do you plan to go about it? If you are clear in your mind that you have to achieve more milestones, technology can be your greatest and best partner.
Indeed, have a look at your smart phone, which is the last work pursued by you. Whatsoever be your field of work, there is an immense possibility that the last time you tapped a finger on your smart phone; the errand was pursed with the aid of an App.
Yes, we know, we are Right! This implies the significance of apps in the day to day life of people. In the same reference, we at Quytech Technology Private Limited have the experience and technology to provide with impeccable solutions to achieve success. We are the fabricators and developers of the finest Apps. You name the field and we have an App for it.
In fact, our Mobile Apps for Channel Loyalty have aided in establishing novel paradigms and enhancing the credibility.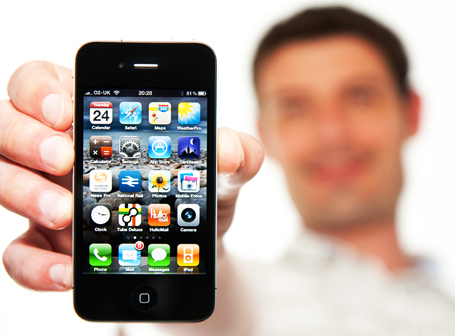 If you too want the customers, users and clients to be associated with your brand or channel, here is how you can avail some amazing benefits:-
Easier- the underlying practical aspect with regards to Apps is that they are almost all the time available to the users. There are more users than ever using smart phones. Hence, when they are able to see their loyalty numbers upfront they are bound to get allured to pursue the shopping from your channel store or brand. For you it will imply more money and profit.
Accessible- there are already many stores and brand which have the channel loyalty programs. But, the user has no access to it when at home planning to move out for shopping. However, with the app they have the accessibility right on their finger tips. Hence, it will be hassle free for them to ascertain their choice of shopping. With some really interesting loyalty programs you have the ability to attract the attention with ease.
Attraction- haven't you seen how a kid gets all happy on seeing the surprise gift. Or getting a free gift with some purchase? This is exactly pursued with the app. Every individual, whether adult or teenager has that kid in him or her. And, when the app shows some awesome gifts on redeeming points or a tag along gift, it is an alluring invitation to visit the shop or brand.
So, you clearly have a winner with our apps. We are the ace provider when it is about any aspect related to the Apps. All you need to do is drop an email or give us a call. The next feather in your cap is waiting with a brand new App!