Mobile Apps for SAP- for more productivity
So, ever since the app technology has docked in, it has managed to take the global users by a storm. Initially, just like every other new technology, users, were skeptical about this. However, today every business aspires to have an App of its own.
Having a website was the primitive goal once, and now, its place has been taken by the Apps. The acumen why more and more business magnates and entrepreneurs are aspiring to have an App for their business can be summarized with the following pointers:-
Feasibility is the ace attribute associated, which is also the major requirement of the users.
Accessibility is again an imperative requisite which allures the users to the same.
Ease of use and plethora of features gives the required push to the usability.
And, now with the latest in technology, there have come up the Mobile Apps for SAP. You definitely aspire for better and greater business, and technology can be your best friend. However, with the daily updates, novel paradigms are being established and you do not want to sit back and watch the competitors do better, achieve more or pursue better opportunities.
In fact, you want all this for yourself. Hence, it is in relation with this aspect that SAP comes into the aid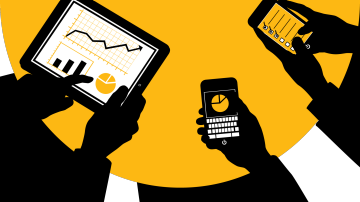 SAP is Systems, Applications and Products.
With the aid of the mobile app with SAP you will be in the position to give your team the power and strength to complete business tasks with the aid of iOS or Android devices with the help of mobile accessibility.
The App which is triggered with SAP promises the following benefits:-
Manage well- you will be able to manage the contacts for your partners and customers and the scheduled activities with ease. Thus, it will provide with more feasibility.
Alert- with the day to day hustle bustle, you might really forget some really significant events or update with respect to the new prices. However, with SAP enabled app you will be getting instant alert for the same.
Real time reports- you will have access to the real time reports. At the same time you will be able to witness the indispensable business information.
Sale opportunities- you will be in the position to fabricate or even view novel opportunities for sales and order. Yet again, you will be in the position to handle service call activities.
Inventory- with ease, you will be able to monitor inventory levels. You can also avail detailed product information.
With a plethora of benefits you can really enjoy the execution of the App.
We at Quytech Technology Private Limited are the top notch providers for a comprehensive solution and latest features with respect to App.
Our following attributes will enable you the best experience:-
A team which is diligent and updated
Latest in technology for finest apps and website
Timely delivery for better feasibility
Cost effectiveness to aid you best.
Positive reviews and feedbacks to guide you properly.