Online dating is all the rage; people all over the world are using dating applications and websites to find people for dating, love, and romance. These dating apps have made it convenient to meet new people without even stepping out of home. Just download the app on your smartphone, enter your particular partner preferences, and get a list of profiles matching your search criteria.
Send request to the profile you like and begin your dating journey. It is no less than a cakewalk. With people preferring e-dating applications over the other mediums of finding a partner, the demand for online dating applications is rising high. The online dating industry is expected to reach a market volume of US$1,968m by 2023 (Source: Statista). This is the best opportunity for the startups that are looking out for a mobile app idea that can be successful.
However, building a dating application can be beneficial only if you integrate highly advanced and unique dating app features into it. We are saying so because the Play Store and App Stores already have hundreds of such applications. In this scenario, developing a new app and then expecting it to outdo all others in the market is a task that requires a lot of things to consider. And, adding exceptional features to the dating app is the first consideration among all.
To make you help with this, we have provided ten advanced dating app features should have to get desired success and popularity. Check them out below:
Profile Verification
AI-based Chatbots
Explore Events and Meet-Ups
Advanced Search
Profile Performance Checker
Behavior Analysis
Profile Recommendation
Gamification
AI-Based Video Calls
Facial Recognition to Find Lookalikes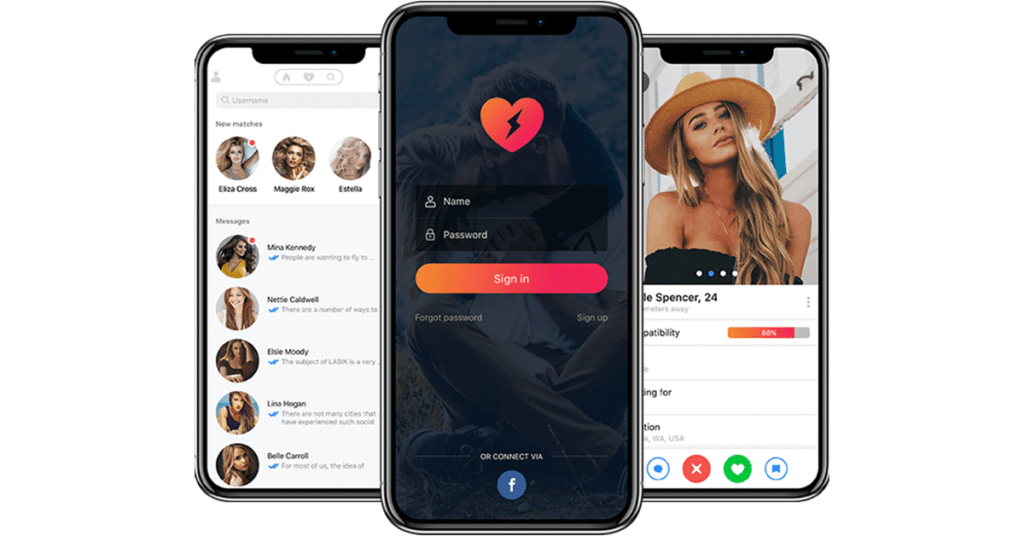 While the core motive of a dating app should be creating a platform to meet new people, ensuring the safety of users cannot be ignored. Connecting new people is exciting but it also arouses a sense of fear in the people, especially to ones who already have experienced harassment and other related issues in the past.
Therefore, you have to make sure that your dating app has a feature to verify the profile by asking the user to upload identification proof before letting him/her search and connect to other profiles. This will make your app trustworthy for everyone who wants to experience online dating. Profile verification can also be done by making users connect their social profiles with their dating accounts.
Offering AI-based chatbots would not only make your app unique from others, but it will also help your users, especially the introverts, to break the ice. Such a chatbot would suggest to them the beginning lines to start a conversation. It could also show them the suggestions for replying to a particular message. It is an essential feature because "what you say and how you say" impacts a lot when you talk to a stranger.
Explore events and meet-ups
You can add this exceptional dating app feature so that people can explore nearby events that match their interests. People with similar interests can attend these events together and take a step further to their relationship. You can create categories like events for "animal lovers", "romantic people", "fitness enthusiasts", and more.
When it comes to choosing a partner, everyone has their own preferences. Some want a partner for dating or hangout, while others could be interested in a serious relationship. Apart from this, people might be particular about age, gender, religion, cast, or astrological sign. Therefore, it is imperative to provide advanced search options with filters to help them narrow down their search. The filter you provide should be developed using strict algorithms to deliver the desired results in no time.
Profile performance checker
A profile is the first thing any user checks before hitting the "Send a Friend Request" button. However, not everyone knows how to create a dating profile that can grab the attention of other users. By providing a profile performance checker in your app, you can help users, mainly the first-time daters, to create a profile that can make them find a partner they have been looking for.
Artificial intelligence has improved to such an extent that it can now recognize behavior of users. When integrated into a dating app, AI's behavior analysis feature can help dating app users to find people with similar interests based on what they have mentioned in their profile.
Most of the dating apps are available with a search option or filters to help users find their partner for dating, love, and romance. However, AI can take this whole scenario to the next level by automatically suggesting or recommending you the profiles that match your search criteria or partner preferences you have mentioned in your profile.
Gamification is the new trend in the mobile app industry. It increases user engagement. By gamifying a dating app, you can augment your user base and make your app entertaining. Users can take part in different competitions and earn score or points. For example, in the case of a dating app, you can give the matched profiles a chance to take part in a competition where they have to tell likes and dislikes of each other.
Video calling powered by artificial intelligence is one of the unique features you can add to a dating app to make it successful. Now, you must be thinking about the role of AI in video calling; the feature can be integrated even without this technology. It is true, but, AI can help to identify the nudity or obscenity during a call.
Read More: 4 Ways Artificial Intelligence empowered Dating Apps
Facial recognition to find lookalikes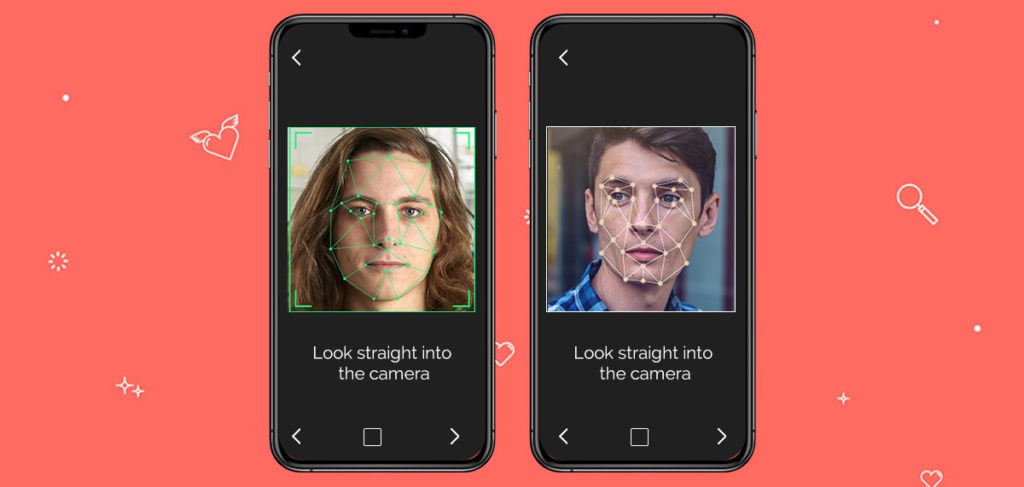 Using AI's facial recognition technology, you can make people find a partner that looks like someone they want. Users can upload a photo of a celebrity, public figure, or even their ex, and the app will display lookalikes. This is indeed a unique dating app feature.
To build a feature-rich and successful online dating app, contact a trusted dating app development company or hire app developers today.
Final Words
Online dating is a new trend in the dating industry. Anyone, irrespective of their age, race, community, can access dating applications to meet new people. While the use of dating apps is increasing, the demand for dating apps with modern features is also skyrocketing. If you are thinking of fulfilling this demand by developing a dating app with highly advanced features, then this article is for.
Check out some of the innovative dating app features listed in this article to integrate them into your app and paving a path of success for it. To begin developing a dating app with these features, you can contact a reliable mobile app development company or hire mobile app developers with considerable experience in dating app development. Make sure you choose the right company that provides you a perfect combination of cost and quality.