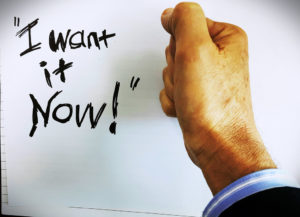 In the age where consumers are looking to avail services instantly, order items instantly, businesses need mobile apps to be with the consumer at all times. Consumers have always connected thanks to Smart phones. So, how has the consumer behaviour changed with respect to the businesses they interact with. Read On.
The laptop is no longer always ON
You receive an email from a service provider about your pending bill payment (credit card, phone bill, anything). You are looking at that email from your mobile and you click the link. Unfortunately, the service provider doesn't have a mobile enabled website and you cannot pay the bill right there and then. The action has now shifted to different mind orientation. Now as a user, you might just move on to the next email or app and think of paying the bill the next time you open your laptop.
Immediate Response
The internet is increasing being consumed on Mobile. For a responsive call to action, it's important that businesses support a minimum of a mobile website. It's not just important, it's the need of the hour.
More ways to connect
Mobile can connect to business in many more ways that the traditional internet. Apps can inherently replace the consumers need to make a phone call to service provider. E.g Once I have installed my phone provider's app, I hardly need to call my phone company. I have all the details of the bills; I can pay my bills right there from my app; heck I can even change my plan from it! So, why do I need to call the customer care?
Instant up-to-date information
Mobile apps give instant up-to-date information to the consumer (whether it's the location of the cab you called, or the status of your pizza, or the status of your complaint). It's right there right now! And it's unlike desktop internet where either the decision to interact with the business is delayed till next time the laptop is opened.
Increase transparency
Businesses can become more transparent to their customers. When information is at fingertips it gives an assurance to the consumer and she has all that she needs to know about her service.
All this is true for services industry. Sooner or later, the businesses who move to mobile will have an edge over their competition. Is your business prepared?