At the annual developer conference, WWDC 2019, Apple made eye-catching announcements for developers. Apple revealed advance technologies that make it easier for developers to create powerful apps in the industry. These new announcements will help the developers to create compelling AR experiences for the consumer as well as business apps.
The conference also talked about advanced tools ARKit 3, RealityKit and Reality Composer are designed to create an easy experience for the developers. Apart from that announcement involved new tools and APIs that significantly simplify the process of bringing iPad apps to Mac.
New Updates to Core ML and Create ML permit for developing more powerful and streamlined on-device machine learning apps. This conference is beneficial for developers SwiftUI is a revolutionary development framework that makes building powerful user interfaces.
SwiftUI: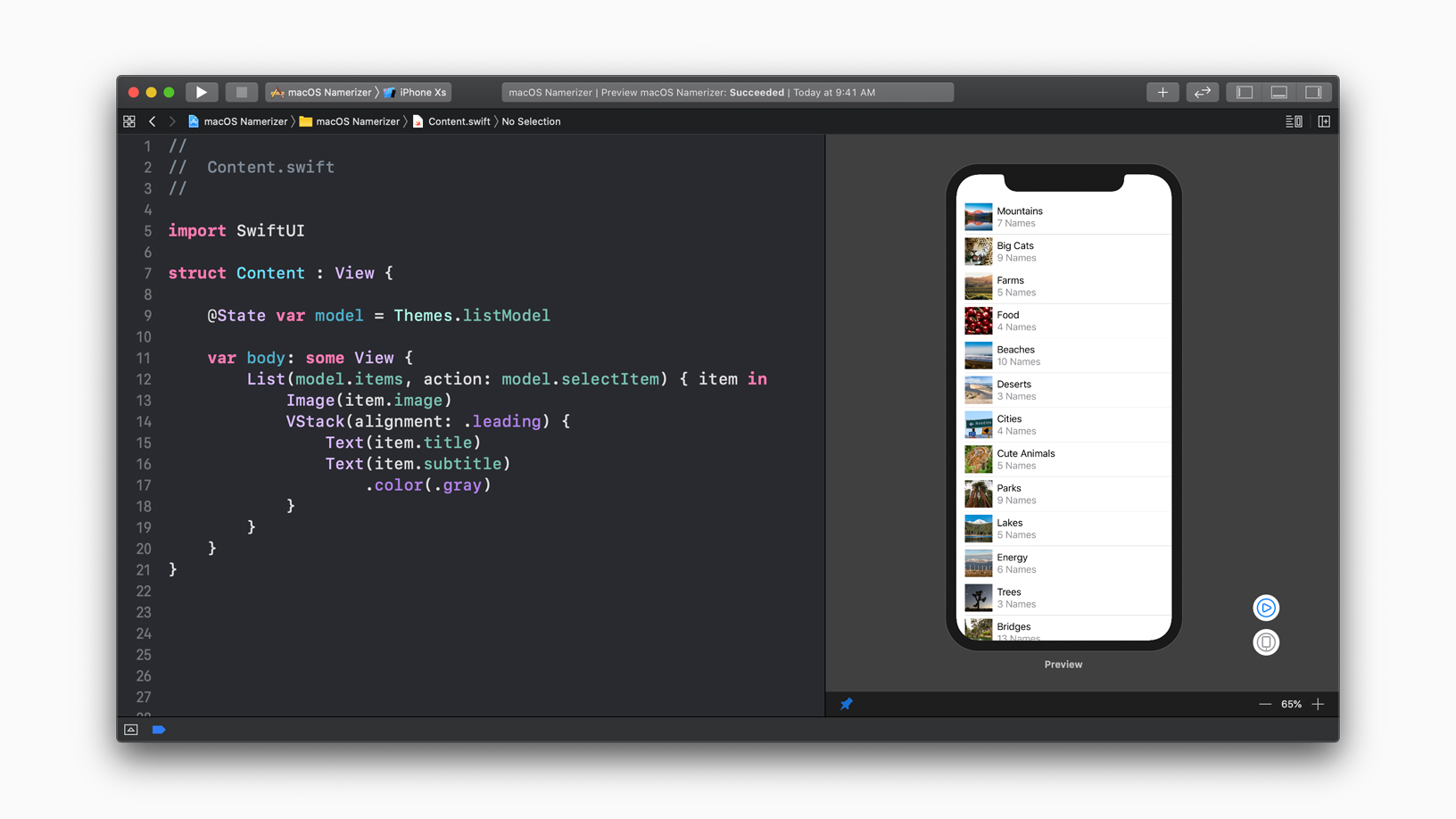 The focus of SwiftUI is to offer a powerful user interface framework to developers for developing appealing user interfaces for applications. Moreover, using it the development can be simple and easy-to-understand. As a results application is stunning, full-featured user interfaces with smooth animations. SwiftUI is a modern UI framework that is all about making development faster, easier and more interactive. Apps developed using SwiftUI are lightning fast and can run natively. The best part is that SwiftUI has the same API built into iOS, iPadOS™, macOS®, watchOS®, and tvOS™, that means developers can more quickly and easily develop rich, native apps across all Apple platforms.
Augmented Reality:
ARKit 3 puts the user at the center of AR, it is most highlighting part of the AR section of the conference. Now developers can integrate people's movement into their app with motion capture. The AR content used will show up naturally in front of or behind people. As a result, it will help to enable more immersive AR experiences and fun green screen-like applications. ARKit 3 also empowers the front camera to track up to three faces at a time with simultaneous support of front and back camera. It also enables joint sessions, which make faster for users to jump into a shared AR experience.
RealityKit offers a photorealistic, rendering and fascinating environment in order to support camera effects like noise and motion blur. This helps in making virtual content nearly indistinguishable from reality. With advanced features, developers can harness the new capabilities of app development with the new RealityKit Swift API.
Core ML and Create ML
Apps can use state-of-the-art models to deliver experiences that deeply understand the vision, natural language and speech like never before. This is all become over 100 model layers now supported with Core ML. Core ML 3 supports real-time machine learning models.
It is for the first time, developers can update machine learning models on-device using model personalization. With such pioneering technique gives developers an opportunity to provide personalized features without compromising user privacy.
The best part is that developers can build machine learning models without writing code using Create ML in a dedicated app for machine learning development.
Takeaway
Apple in the conference introduced the innovative technologies related announcements. This can increase the flexibility and the easiness in App development. For developers, these technologies can act as vital elements in order to attain new levels.