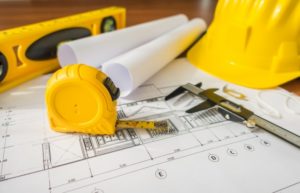 You might associate the term "contractor" to someone (or an agency) who helps you carry out a series of tasks on a contract basis. The same holds true for the Engineering, Procurement and Construction (EPC) industry. Here, a contractor is responsible (on behalf of the client) for all the tasks, from the design, procurement, construction, and commissioning to the hand-over of the project to the owner or end-user.
So, an EPC project involves activities like laying down the first concepts (plans and designs), the execution, and the operational tasks. So, it is an herculean task to keep track of so many activities throughout the project lifecycle, while ensuring timely completion. This is where mobile technology helps, with the numerous apps that aid EPC industry professionals in carrying out their designated tasks more effectively.
Let us take a look at how some mobile apps are proving useful for the EPC industry.
Bid Management
The SmartBidNet mobile app (for Windows, iOS, and Android) enables you to create bids and track the bidding process with your subcontractors or companies, ensuring reliability and security. In simple words, the app consists of a bid management system that offers quick access to critical information to ensure timely and easy project bidding. The mobile app also complements SmartBidNet's bid management software.
The app further enables you to create custom pre-qualification forms so that you can identify the qualifications and level of risk for subcontractors, before they are invited to bid.
Project Information Access and Collaborative Inspection
The Aconex platform serves as an ideal collaborative tool for several construction and engineering projects. The Aconex Mobile app helps your EPC project team create, capture, and access information, even while they are on the move. For example, it allows access to project mails, documents, and overdue tasks as well as allows you to upload information to emails in the form of audio, video or photos files or documents.
The Aconex Field app empowers users to capture, distribute, and track issues or defects in real time, thereby ensuring quick site inspections. It also aids structured inspections by providing customizable checklist templates to record "conformance" and "non-conformance".
Tracking Time and Locations of Employees
For EPC projects in which many employees are on the field at different locations, you need better supervision for the time they spend on a project and at their locations. This is where an app like ClockShark helps. This GPS-enabled app allows you to do away with paper timesheets and accurately track the time, location, and job costs of your field employees.
You can also use ClockShark (for Android, iOS, and Windows) to schedule the work time and location of your employees. The entire time tracking process is automated with this app.
Project Management
The ProCore mobile app (for Android and iOS) empowers its users to move around their project sites and still stay in touch with the latest project updates. So, your employees can easily keep track of punch lists, inspections, drawings, daily logs, RFIs, contact directories, submittals, and more from anywhere and at any time.
Better Decision Making and Collaboration
For effective execution and timely completion of any EPC project, collaboration between the project stakeholders plays a critical role. It is here that an app like CMiC Mobile Field (for iOS) proves useful. It ensures that the stakeholders can communicate or collaborate, even without an internet connection.
CMiC Mobile Field enhances your workflow through faster access to real-time information. The mobile app also offers features for contact management, RFI tracking and response, PCI and submittal tracking, issue tracking checklists, document management, and so on to encourage better decision making by the project stakeholders.
These are just some of the ways through which mobile apps have positively impacted the EPC industry. What is your opinion regarding the use of mobile apps for EPC projects? Feel free to share your queries or feedback in the comments section below.
App Development Services:   Inquire now