In a handful of years, Augmented Reality and Virtual Reality (AR/VR) become synonymous with the many industries. AR/VR is creating new possibilities at a nearly exponential pace. Businesses in various verticals found the most relevant use of these technologies.
Quytech is here for startups and enterprises that want to grow with their businesses in AR/VR. Having an AR/VR mobile app can strengthen your visibility in the market. Our team is applying AR/VR technologies for the clients to be in front of the competition. We help businesses to implement AR/VR ideas to maintain their potential user engagement and reach a new audience/clients.
Here you will find our AR/VR video demos know to understand better:
AR FLOOR PLANNER
360° VIRTUAL TOUR FOR HOSPITALITY INDUSTRY
AUGMENTED REALITY BUSINESS CARD
VIRTUAL REALITY SUPERMARKET SHOPPING EXPERIENCE
AUGMENTED REALITY STORYTELLING
CHANGE MANAGEMENT AND BEHAVIORAL TRAINING IN VIRTUAL REALITY
VR FIRE SAFETY TRAINING
AI BASED AUGMENTED REALITY ASSISTANT
3D Virtual Product Visualization
AR INSTRUCTION MANUAL
AR Floor Plan Demo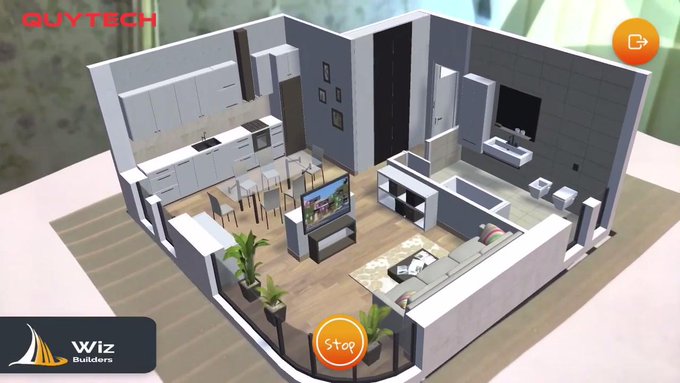 Know more about what are AR floor plan apps, and how do they work? This app is helpful for Architecture firms and Interior Designers, Craftsmen, builders, and property buyers. Through this app, you can offer floor plan visualization in 3D models and rendering images. Show the virtual floor plans to customers exactly what they are looking for without going anywhere. This an amazing way to attract and engage more clients?
For more information contact info@quytech.com. They will describe to you how floor plans apps work and how it makes your process easier.
360° VIRTUAL TOUR FOR HOSPITALITY INDUSTRY
How to attract your guests and secure direct hotel bookings. Apply 360 virtual tours, an exponentially advancing technology, allowing your guests to make their smart decision before visiting the hotel. Offer a 360-degree walk-through to facilitate your prestigious users with this cutting-edge technology. View Demo Video Here
Virtual Reality Supermarket Shopping Experience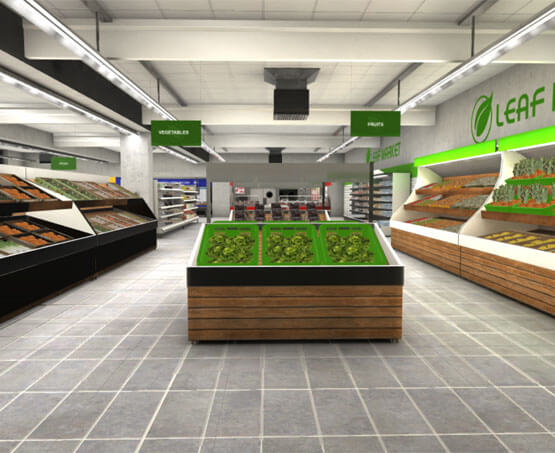 Virtual Reality supermarket experience offers 3D models and virtual tours for items/products in all categories. This completely transforms the shopping experience. This VR solution helps the user to find products faster with captivating and interactive experiences. The user can visualize rich and engaging content anywhere that makes a crucial difference in terms of both information and entertainment. View Demo Video Here
AI BASED AUGMENTED REALITY ASSISTANT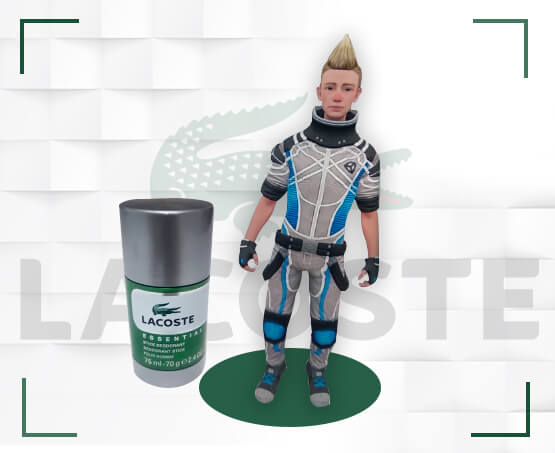 AI-based Augmented Reality assistant is an advanced approach that integrates AI into AR technology. This way user can get assisted by voice command to find the product's information while using the AR application. View Demo Video Here
AUGMENTED REALITY BUSINESS CARD DEMO
AR Business cards can differentiate you among others. Offer a creative way that can significantly improve your business marketing. AR Business card is more than a piece of paper that can illustrate more about your business. Project digital information including additional text, images, links, and even video via AR app. View Demo Video Here
VR FIRE SAFETY TRAINING
Virtual Reality fire safety training is the perfect solution for fire safety training. This helps the trainees to gain critical knowledge of fire behavior virtually. Our demo demonstrates how to practice firefighting and ventilation techniques. VR fire safety training helps to takes the level of experience of the trainee to advance level. View Demo Video Here
Read More: 45 Best AR/VR Mobile App Ideas For The Startups!
About Quytech
The AR technology is opening a wide array of possibilities for business in various verticals. Quytech as the Augmented Reality App Development Company is helping startups and enterprises to take the industry to the next level. We collaborate with ambitious brands and people for innovative brand experience. If you have any query, just contact us or if you have some amazing ideas we would love to build something great together!!
For more information contact info@quytech.com.