Apple announced a lot of updates at 2016 Worldwide developers conference on 13th June in the Bill Graham Civic Auditorium, San Francisco.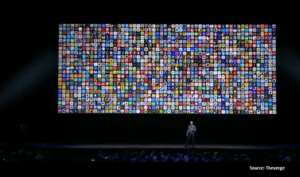 Here's a summary of all the big updates :-
iOS 10
Apple next big operating system update due in the fall. The new OS will be available for iPhone and iPad users, of course, and will include new features like a redesigned control center and better 3D Touch integration to get previews of apps without opening them and more.
macOS Sierra
Apple announced a big update OS X as macOS, which is the latest dubbed version of Sierra. MacOS Sierra will be the first desktop OS from Apple to fully integrate Siri integration.
watchOS 3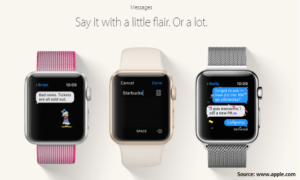 An update is coming to watchOS, which is seven times faster than the previous OS. it brings faster computing and new features to your Apple Watch.
TvOS
Apple TV users will now be able to subscribe to and download new services. For all the different tvOS apps, Users need to activate browser once & can use for a single sign-on.
The voice assistant Siri, services over 2 billion requests per day, is now opening up to developers. Which means we'll be seeing Siri incorporated into different apps and services like WeChat, Uber, Slack and more in the near future.
Map
In iOS 10 apple redesign its map with larger buttons & a whole new feel. which will be more proactive and user- friendly. users can book an Uber to a destination or reserve a restaurant.