We are proud to announce that Quytech has just been awarded as a 2021 Top Mobile App Developer in India by the independent ratings platform Clutch.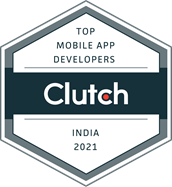 This is an important milestone in our team's history because in order to become one of Clutch's 2021 B2B leaders, we needed to pass a series of quality tests.
First, our clients need to write reviews regarding their experience with our work to the Clutch website, but they need to do so on their own without us influencing them. Second, those reviews need to pass Clutch's unique verification process. Third, we need a lot of reviews with good ratings like this.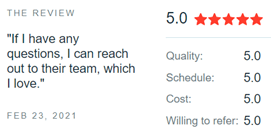 The only part of the process within our control is us doing a good job, and that suits us great. We think it's a challenge any company worth their salt should face and for the past year we stepped up, now we're reaping our rewards. This is what our CEO had to say when we received that fateful email..
"We consider this as a great validation of Quytech's focus on customer satisfaction and quality of service" Siddharth Garg, CEO of Quytech.
Are you planning to embrace new opportunities in the e-learning industry? If so, consider contacting a reputed mobile app development company like Quytech. With years of experience and expertise, Quytech has developed many e-learning solutions and can help you too.
Contact us at info@quytech.com