With the increasing popularity of hand-held mobile communication devices and cloud computing, business firms the world over have begun to rethink the way erstwhile convention tasks are performed in an enterprise. Employees can now access data pertaining to their responsibilities and duties in the organisation at the touch of a button, click of a mouse or a tap on a screen. This enables a large section of the workforce to work out of the traditional office-based setup, thereby providing an attractive option to use as it relates to increasing productivity and output. Enterprise mobility basically refers to the aforementioned change in work patterns and an increase in mobility of data that a business concern possesses and deals with.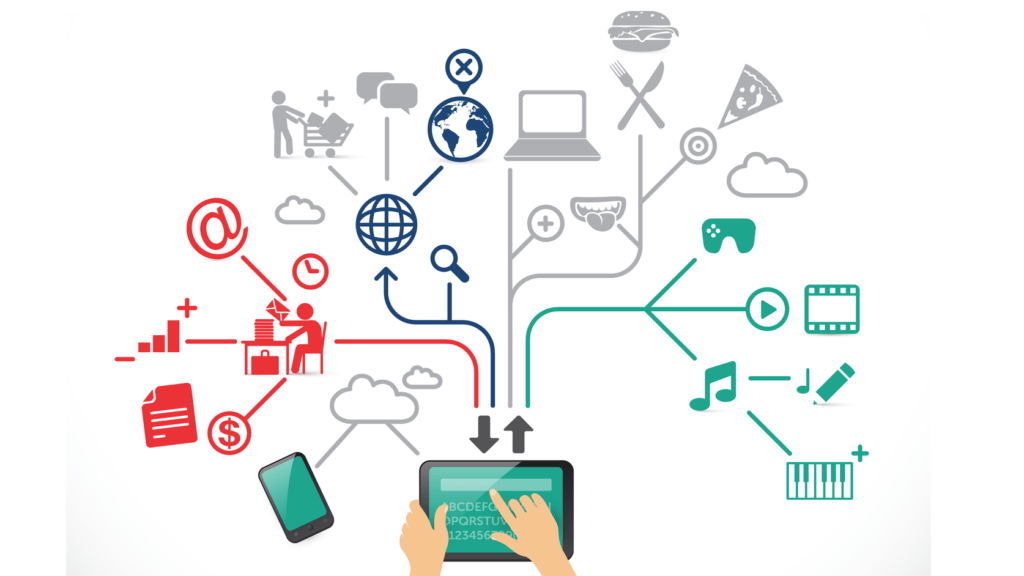 Scope
Internet accessibility has risen significantly in many developing and developed countries over the past decade and as the concept of enterprise mobility began to gain popularity, head honchos of business establishments were faced with two options: they could embrace it or risk losing talented workers. As we move further into the 21st century, enterprise mobility is becoming more and more relevant; its scope is near infinite as technology continues to evolve at a rapid pace. While the allure of enterprise mobility is strong and the benefits obvious, firms must be cognizant of the fact that there exists a number of risks with the approach as well.
Benefits
The one benefit that really stands out when one considers the idea of enterprise mobility is the fact that work becomes seamless; a salesperson can prepare a presentation while on a plane, for example. This increases productivity across the board while simultaneously imbibing a sense of dynamism in the functioning of the business. Enterprise mobility is a great way for a firm to ensure that it generates a greater ROI (Return on Investment) as the need to spend heavily on expensive infrastructure and hardware can be eliminated; employees can just use their own devices to achieve the same output. Another advantage is that employees are likely to be happier working more hours from home than at the office. Increased responsiveness, greater dynamism, improved workforce morale and cost effectiveness aside, enterprise mobility enables better collaboration between different departments in a business concern.
Risks
As is the case with any idea based on technological advancement, a number of risks exist in adopting enterprise mobility. Corporate data is extremely sensitive and unauthorized access to it can lead to many a conundrum for an enterprise. The loss of an employee's device, for example, can render the business susceptible to financial ruin if he/she had access to certain data. Use of unsecured networks at places like airports can also lead to the loss of corporate data. Cyber criminals use a number of ways to get their hands on such information, and one of the most common ones in the recent past has been the creation of apps that make a mobile device vulnerable to malware and other such attacks. Companies must be wary while instituting enterprise mobility and have clear policies on how employees must take care to protect the data they have been entrusted with.
What the future holds
Despite the concerns over security, many companies seem to be making the move towards enterprise mobility. In a sense, the benefits outweigh the risks. This, coupled with the fact that most organisations have dedicated IT departments now to deal specifically with security issues, has resulted in the future of enterprise mobility (especially through mobile clouds) looking brighter than ever. While the promise of a greater return on investment remains, few companies have managed to really adopt the concept of enterprise mobility to its fullest possible extent. However, this is set to change in the near future as more and more organisations look to streamline their operations in a bid to remain competitive.