Mobile apps have transformed from "nice to have" tools to "must have" tools in many enterprises.
An IBM report says that 75% of Fortune 500 companies plan to implement HTML5 mobile apps. And, according to Gartner, the enterprise app market will be worth $201 billion by 2019.
However, deploying an enterprise app is not easy. You might get baffled about what features you should keep in and what you should do away with. Also, a single wrong feature will guarantee failure. Of course, you will not want that. But, do not worry. We list a couple of important features that you must pay heed to in order to ensure your enterprise app is a success. Read on.
Great User Experience
A great user experience is critical for user adoption. So, never compromise with user experience. Remember, your employees expect the same experience from your enterprise app as they get from a B2C app. Also, make sure your app is really usable. Your app should not be device dependent and the users should be able to access the app and use it regardless of the mobile device they use.
You might plan to build your enterprise app just to replicate the website interface, but the users will not get the same experience on their mobile devices as they do on their PCs. This is because mobile users interact with apps in a completely different way.
So, you need to identify this unique nature and design the enterprise app while keeping in mind that it should work well within each ecosystem. Also, make sure that the app is intuitive enough.
According to a survey, 92% of developers said that ease of use is the top most end-user requirement for mobile apps.
So, when you develop an app, focus on building a user experience that suits the nature, benefits, and challenges of these devices.
Cloud Storage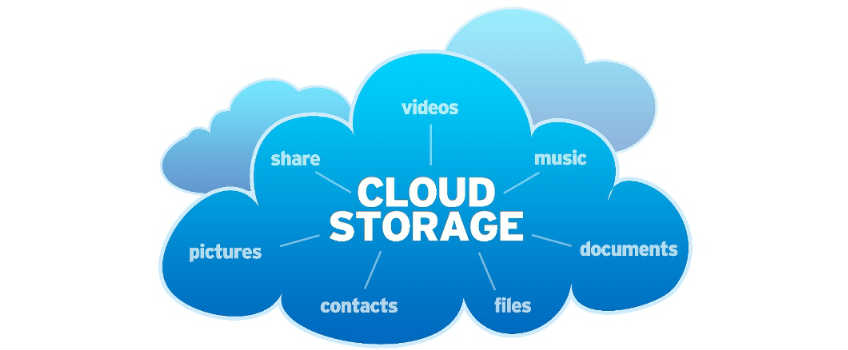 For the success of an enterprise mobility app this feature massively increases productivity. Organizations are investing heavily in cloud storage solutions which provide cloud services supporting a comprehensive range of file types. This way company ensures that project productivity remains high all the time. Cloud services allow all files and folders to be accessed and worked by any employee, anywhere and anytime.
It is observed by putting cloud servers into your enterprise app, you can ensure that your business is running to its utmost competence. Acting as a major part of the enterprise many firms are serious about cloud storage. Being an essential component as per latest industry surveys, many companies are spending on cloud services.
This enterprise mobility app for organizations seeks solutions that offer important business data to their executives, decision-makers, and management, on-the-go.
Integration with Legacy Systems
Your organization might be using legacy systems and it is not something you can change overnight. So, you need to make sure that your enterprise app can work with those outdated systems.
For example, if you want to develop an app that would help your employees update queues of work while they are on the move or access the internal systems from their mobile devices. To do this, your employees should be able to access your company's network or access the HR system.
If your app cannot do this, then you need to invest significant time to come up with another solution to get the same results. This would not only waste your valuable time and money, but could also produce a lackluster outcome to foot.
So, to solve to this problem, you could use is an enterprise-grade mobile backend-as-a-service solution with an API infrastructure. This would allow mobile devices to easily access the legacy systems.
Secure Moderated Data Infrastructure
A centrally moderated infrastructure must be built for an enterprise mobility solution to be secure at any point of time. It should never keep security at bay. Carrying such attitude towards business improves trust.  And also ensures critical business data is always safe.
Data is the most valuable commodity in this information age. Losing business data can be the greatest loss for any business enterprise. To be particular about data sharing through enterprise mobility, solutions should be monitored.
Multi-level security should be implemented for controlling data loss in order to be in a safer side. By creating a secure and enterprise mobility infrastructure, better solutions can be offered. By doing so, it will surely enhance the business forecast without negotiating on data security.
Offline Usage
There are places where your employees may be unable to access data services. So, you should ensure that the app addresses such instances.
Thus, you must design an app that would enable the users to interact with the app even with zero data coverage and that would only use data when it is really required.
However, that does not mean that you should have a cloud storage app in place to store all the data on the user's mobile device to give them offline access.
You only need to ensure that the users can collect information in real time and can transfer data when there is sufficient data coverage.
Management Capabilities
Your job is not finished when the app is built. Management plays an equal role in making your app a success. So, you must give serious thought to management capabilities during the app development process itself.
You should thus develop management tools for specific functions, such as app testing and lifecycle management and rolling out app upgrades across mobile platforms. You may find that this is an additional set of work for you, but this would make your app more useful to the users.
Event-Driven Approach
This approach has center of attention, to take decision for particular events. The solution is provided with the change the flow of tasks in the basis the environment. Hence developing the ability to act according to current market services would make this enterprise mobile app solution a valuable advantage for any organization.
The event-driven approach tries to deliver solutions to accomplish targets by responding to definite events. Therefore developers with its maximum potential would be able to provide real-time solutions and leverage dynamic business opportunities.
Event-driven approach and architecture will be the major difference that would act as a fuel for digital business transformation.
Any enterprise mobility app can succeed in its endeavor by taking care of the approach. To improve the employee engagement, streamline business operations, positively impact business efficiency and accelerate an organization towards long-term growth a unique Event-Driven Approach matters a lot.
Security
According to Skycure, 25% of mobile devices encounter a security threat every month. Another study reported five times more OS X malware last year; more than the previous five years combined.
This means that if you do not focus on making your app secure enough, you will guarantee security troubles in the near future. Also, threats can come from anywhere.
For example, as per Skycure, around 10% of threats come from free Wi-Fi networks. And according to EY, 57% of organizations found that employees are the primary source of attacks.
That means that you need to ensure your app covers every angle, securing from network to internal employees to intruders. And, the best way to do this is by enabling encryption.
Encryption is a complex coding technique that ensures that none of the internal communication and employee information can be hacked or broken into without the right password.
So, what important feature do you think should be available in an enterprise app?
visit: www.quytech.com