Apple is launching its new iphone SE starting price will be approx Rs. 39,000, in India.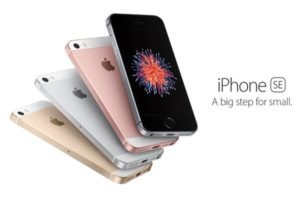 Good things:-
A lot for people are still using iPhone 5 and 5s. People across are the world are still using iPhone 5/5s. That's the user base Apple is targeting.
Small size is handy. Having talked to a lot of people, we found that the 4 inch device was indeed very handy to use. Especially while doing activities with your other hand like driving etc.
The specs of the IPhone SE including it's camera looks great. iPhone 6/6s had the best camera. Apple has bought that to iPhone 5se users.
What Apple should have done:-
What we consider a mistake was that the new iPhone SE is looking very similar to the older iPhone 5/5S. Apple should have made some modification to the form factor. Probably made the phone slightly slimmer. From the photos, it seems that the form factor will be the same as the older iPhone 5/5s.
Nonetheless it's good to see a good phone from Apple which is affordable. This might actually create a lot of pressure on Samsung's mid range devices. Samsung is already finding it tough to raise prices of it's new flagship phones and the S7 was released at the same price as S6.
So, even if Apple is not able to sell a lot of these iPhones SE, it will sure give Samsung a head ache. Users will be enticed to upgrade to an iPhone with the latest tech specs and amazing camera. To us, it's looks like a win-win situation for Apple.