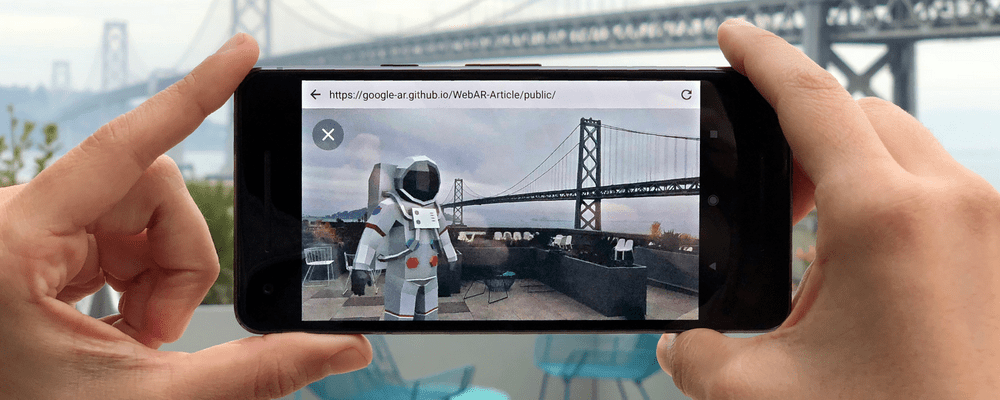 From the last 6 months many smartphone brands are launching phones with ar capability means you can interact with objects in real time.  To make augmented reality accessible to everyone, Google is coming up with a 3d model viewer named "Article " which will work for all browsers, so someday anyone with a browser can access this new technology.
"We've been exploring how to bring augmented reality to the web platform, so someday anyone with a browser can access this new technology [augmented reality]," Google's Reza Ali, UX engineer of Daydream WebXR Team and Josh Carpenter, UX Lead of Daydream WebXR Team, wrote in a blog post.
How the prototype works
Article is a 3D model viewer that works for all browsers. On desktop, users can check out a 3D model—in this case a space suit—by dragging to rotate, or scrolling to zoom. On mobile the experience is similar: users touch and drag to rotate the model, or drag with two fingers to zoom in.
The desktop model viewing experience
To help convey that the model is 3D and interactive—and not just a static image—the model rotates slightly in response to the user scrolling.
With augmented reality, the model comes alive. The unique power of AR is to blend digital content with the real world. So we can, for example, surf the web, find a model, place it in our room to see just how large it truly is, and physically walk around it.
When Article is loaded on an AR-capable device and browser, an AR button appears in the bottom right. Tapping on it activates the device camera, and renders a reticle on the ground in front of the user. When the user taps the screen, the model sprouts from the reticle, fixed to the ground and rendered at its physical size. The user can walk around the object and get a sense of scale and immediacy that images and video alone cannot convey.
To re position the model, users can tap-and-drag, or drag with two fingers to rotate it. Subtle features such as shadows and even lighting help to blend the model with its surroundings.