Google want to make India a hub of high-quality mobile app developers.  To make this possible they launch a Android Developer Nanodegree course in India in partnership with Udacity. The Android Nanodegree is an education program that is designed to help developers learn new skills and advance their careers in a few months—from anywhere on any device—at their own pace.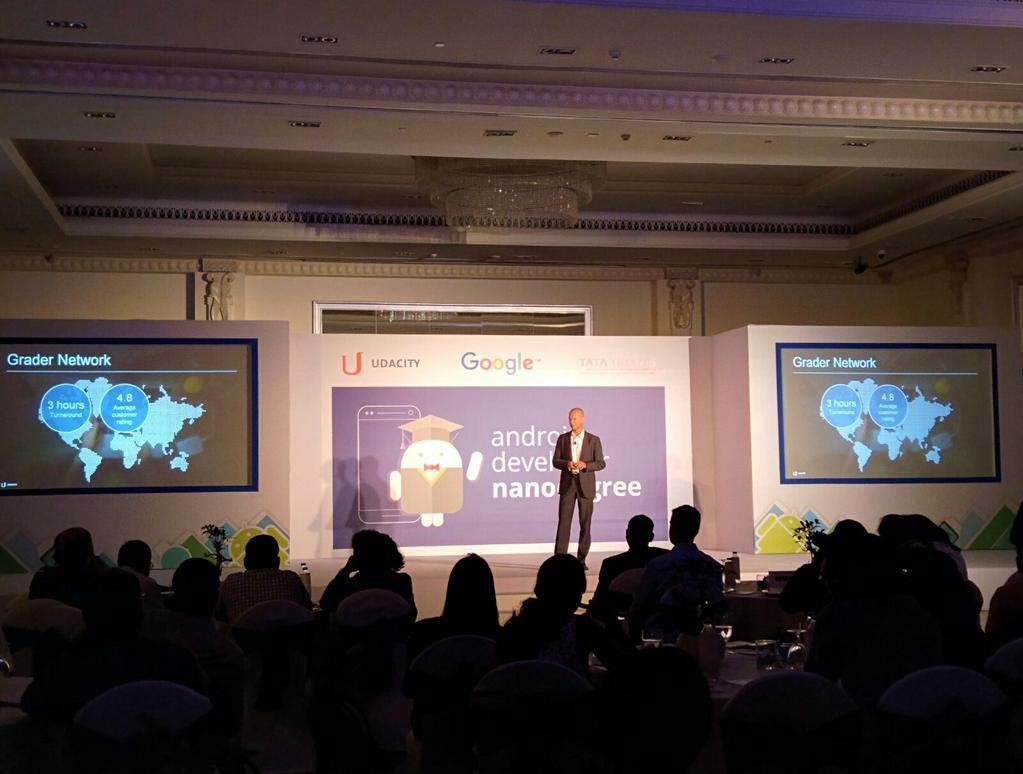 The Udacity Android Nanodegree program comprises of courses developed and taught by expert Google instructors from the Google Developer Relations team and will include project reviews, mentorship, and career services from Udacity. The curriculum will be updated regularly with new releases and will provide developers with a certificate that will help them to be a more marketable Android developer.
The Udacity Android Nanodegree program is open for enrollment from today. The program takes an average of 6-9 months to complete and costs Rs. 9,800 per month with Udacity refunding 50 percent of the tuition upon completion. Google and Tata Trusts have partnered to give 1000 scholarships for the Android Nanodegree to deserving students and will be available from today.
This is not a "Zero to Hero" program. Entering students are expected to have prior experience building applications (web or mobile) in Java or another object-oriented programming language.
You should have at least 1-2 years of experience in Java or another object-oriented programming language prior to enrolling.
If you have no prior programming experience, we recommend you take our Android Development for Beginners course, also built with Google. You should also learn foundational Java programming concepts before enrolling in this Nanodegree. Our Intro to Java course may be a good place to start.
India has the second largest app developer population in the world with 3M coders. It has the potential to become the number one developer population by 2018, with 4 million developers. Google said in a statement.
"While India has millions of software developers, we still lag in creating world-class apps," said Rajan Anadan, vice president and managing director, Google South East Asia and India. He said that with the launch of this programme, Google is looking to bridge the gap for the developer community by giving an easy access to learn and build high-quality apps.
"Today only 2% of the apps built in India feature in the top 1000 apps globally and our goal is to raise this to 10% in the next three years," said Anandan.
Speaking about their association with the Android Nanodegree program, Mr. Venkat – Managing Director of Tata Trusts said, "India has one of the youngest population of developers, where the average age of a developer is just 25 years old. While the last decade has established India as the largest provider of a skilled IT workforce to the world, there is an opportunity to help our young developers and equip them to compete on a global stage through educational and skill building programs. As part of our association, we're glad to announce 500 free scholarships for the complete Android Nanodegree.