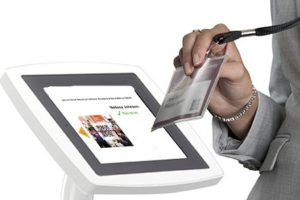 We all get happy whenever we hear any news about our government launching any new development projects in any sectors, such as health and education. But, many projects do not meet the deadline and get delayed by several months or even years. At the same time, there are cases where particular government initiatives failed because of inconsistent operations.
So, several governments across the world (and in India) have started capitalizing the advantage of technology to ensure better administration and monitoring of projects. One such technology is mobility. There are many intuitive mobile apps out there which help governments monitor their projects and this article will provide a list of examples of such mobile apps.
The idea is to help you think along these lines and come up with app concepts that can prove useful for different government projects or initiatives. Read on.
Tracking Teacher Attendance
The quality of education being imparted in government schools depends a lot on the work discipline maintained by the teachers, as the students are likely to follow them. So, in a bid to ensure that government teachers are regular in their schools, the Madhya Pradesh state government in India has implemented the practise of e-attendance, a GPS-based Android app.
It tracks the attendance of teachers in schools across Madhya Pradesh to ensure that no teacher can simply sign in on the attendance sheet, indicating he or she was present on days when he or she was actually absent from school. Such an app is used by the Madhya Pradesh government to accept attendance registrations and even leave applications from teachers.
Access to Comprehensive Healthcare Information
It is difficult to trace the vaccination records of kids or normal medical records of patients before any doctor visits. A mobile app (for Android and iOS) named HAAD (Health Authority Abu Dhabi) caters to the community of healthcare professionals and general public in Abu Dhabi, UAE.
For the general public, HAAD shares drug information, details of doctor appointment and related reminders, data about licensed doctors, pharmacies and hospitals, etc. It also allows them to register for m-patient and check medical records, as well as use medical calculators for checking BMI levels, cholesterol, blood pressure, etc.
Healthcare professionals can login to this app and get certificates, book relevant exams, and transfer / cancel licenses within Abu Dhabi.
Tracing Services Offered by MOI, UAE
The Ministry of Interior in UAE offers a range of services across major sectors like Traffic & Licensing, Police, Civil Defense, Residency, etc. It has come up with a mobile application (iOS, Android, Windows, Blackberry) named MOI UAE that provides news about MOI, UAE, apart from sharing details about service center locations. As part of its major smartphone services, the MOI UAE app covers the following:
Vehicles registration, plates services, traffic fines, drivers test services (under Traffic and Licensing)
Engineering plans and institutions licensing (under Civil Defense)
Police services (under Police Headquarters)
Entry visa services, entry permits services, residency & foreign affairs (under Naturalization and Residency)
Tracking the Rural Employment Project
The Mahatma Gandhi National Rural Employment Guarantee Act (MNREGA) project in the Indian state of Bihar was initiated to provide 100 days of wage-employment in a year to a rural household. However, monitoring this project and different schemes that fall under it is difficult because of the remote location of the villages and poor connectivity.
The Bizframe mobile inspector app thus allows officers to conduct construction inspections, provide daily work reports, send photographs of workers, and more all from their locations over the app. So, with this Android-powered app, the different project officers can save time that would otherwise have been spent in related clerical and reporting work, apart from traveling on a daily basis.
Monitoring the Status of the Highway Projects
For the road transport sector, the construction of highways is a critical activity in a developing nation like India. Yet, it is not a simple task to monitor these construction activities with regard to the use of funds or real-time status updates due to the involvement of multiple agencies. So, the Indian Union government has come up with online apps, including ePACE and Infracon, to increase the efficiency of such highway projects and to reduce the chances of corruption.
For example, ePace has a GIS interface for the geo-tracking of projects, while Infracon is aimed at facilitating communication between domain experts or personnel and road engineering or construction consultancy agencies for effective project supervision.
In a nutshell, the trend rising in many countries is for governments to keep an eye on their projects through effective monitoring achieved by using different types of mobile apps. So, if you are planning to develop some apps or get them developed from a third-party mobile app company, the time is ripe to think of an app idea that can be useful for your government's projects. Not only will it give you a chance to give something back to your community, but it also gives you the opportunity to become famous if your mobile app idea is implemented at a national level.
So, what are you waiting for? Start thinking about mobile app ideas that can aid your government's schemes or initiatives. Feel free to share your feedback or queries related to such mobile apps in the comments section below.
App Development Consultant Service   Inquire now