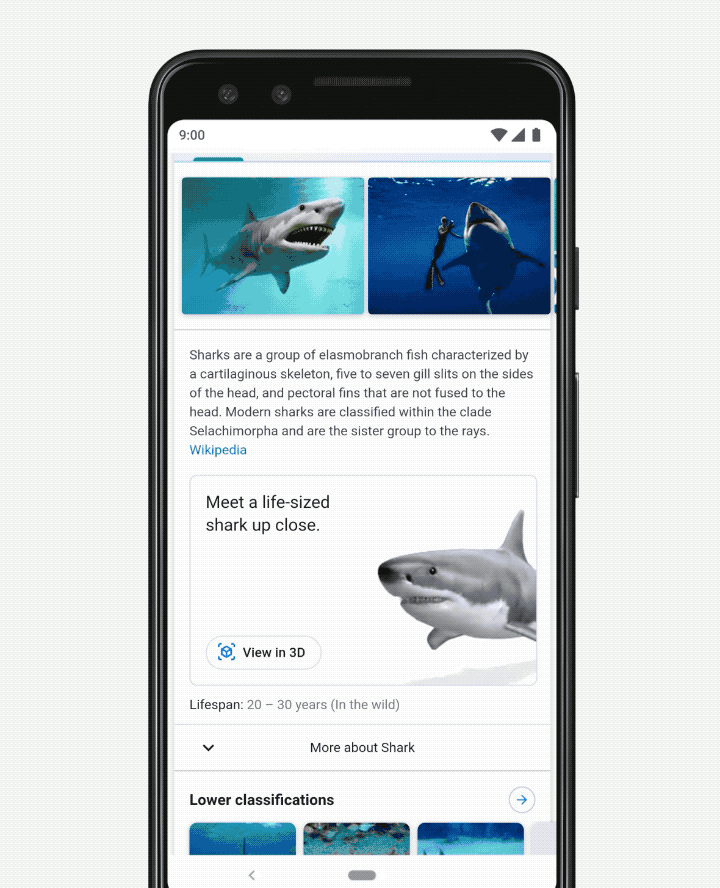 Google is increasingly bringing its expertise in artificial intelligence, and machine learning to change the scenario of searching. As we all know that Google is all about the quest and search. At the IO 2019, Google introduced a number of new features that can change the user experience while searching. The Google Search is getting a number of enhancements with upcoming to Google Search and Google Assistant updates.
Now the company is adding an ability to use augmented reality to create search results more informative and virtual. On searching some information in Google the results are basically in virtual 3D models. With the help of computer vision and Augmented Reality the camera of our smart phones gets converted to the powerful tool.
AR experience in the Google app
Basically, the smartphone users will utilise augmented reality to see a 3D model of what they are searching. For that users can tap on the 3D search and then visualize virtual 3D model anywhere using a smartphone.
At I/O Google CEO Sundar Pichai said "We are moving from a company that helps you find answers to a company that gets things done," and adds "Our goal is to build a more helpful Google for everyone."
Google's advance search feature can bring up 3D objects and then place them in your location. This features uses the camera, computer vision and AR to overlay visual information onto your space.