The all-new iOS 13 is all about performance and privacy. iOS 13 comes with improvements across its major functionality. It introduced new features that are helping developers develop better apps. With a suite of new features, Apple is facilitating the iPhone users with the utmost and integrated features. Here are some of the major features that Apple revealed.
Dark Mode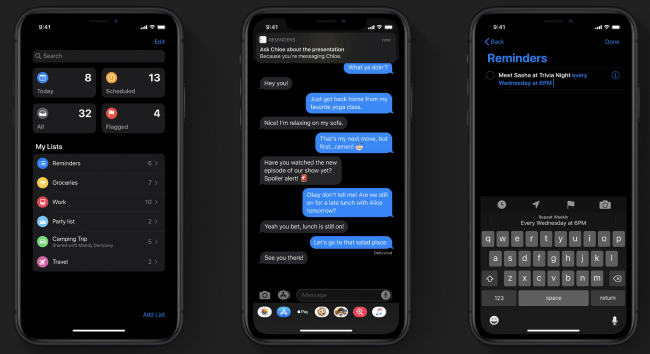 After a long wait, iOS 13 finally introduced Dark Mode to Apple's mobile OS. Apple's first-party apps support dark mode in backgrounds, notifications, and widgets. Among all the new feature Dark mode is the most awaited update. All iOS apps have new colors and dark backgrounds after the Dark mode. The dark mode is considered as the major visual update to Apple's operating system. With this feature, the schedule turns on and off at a certain time or based on sunrise and sunset. The best part is that Dark Mode is calmer on your eyes and won't bother people around you.
Better performance
When we talk about performance Apple is more focus on faster app launch. In the latest iOS 13, Apple has continued to work on speeding up everything for the iPhone and iPad users. This time Apple aimed at making things much faster than the last few releases, especially on older devices. With the latest update, Apple says Face ID unlocks 30 percent faster. Now apps on the apple device are going to be packaged differently, as a result, this can making app downloads 50 percent smaller and updates 60 percent smaller.
Smarter, smoother Siri
Siri is way more ahead than earlier as Siri sounds more smooth and natural. There is no need to download Siri Shortcuts from the App Store is now built into the OS. Siri has added new Indian English voice and now while speaking longer phrases, with a voice that is generated entirely by software. With the help of machine learning, Siri will create personalized suggestion automation for common series of iPhone user tasks.
Added Privacy features
This is all new way Apple is introducing a privacy-focused feature: "Sign in with Apple." Through this add on feature, it is easy for users to sign up without making new accounts. But there is a far difference in the sign in with Apple. Apple doesn't take or track any data from the user. With this added privacy feature of Apple, the iPhone device will be aware of the user data but not the Apple Company.
This will help to reduce user's exposure to the app, service, or website. The best part is that the user's name is not provided while the sign-in. That will require the user's permission. There is an option to use the one associated email id with your Apple ID which will forward mail to your real email. Apart from that user can provide a unique, randomized email address. Apple is assuring the users about their privacy services were without taking permission it will prevent apps from using Wi-Fi and Bluetooth data.
Upgrading Map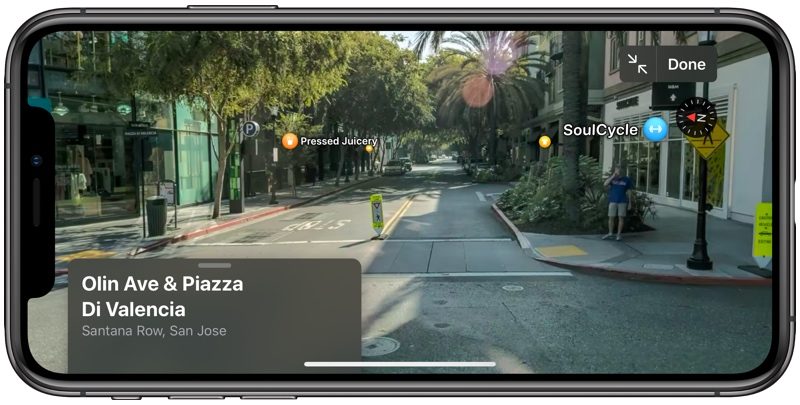 Apple is improving the Map that will come to the rest of the world next year. With new features. The improvised new Maps app is about more about detailed map data where users can mark favorite places for quick access right when you open the Maps app.
There is another option to organize lists of places like restaurants into collections that can be easily shared with friends. The iPhone user can see a pair of binoculars in some locations where there is new Map high-res map data. This will help to view a super high-resolution on-the-ground preview of the area, after tapping on a pair of binoculars icon.
Devices supporting iOS 13
Devices with 1GB of RAM or less are not supporting the iOS 13. Here is the list of the
Here is the full list of supported devices for iOS 13:
iPhone XS
iPhone XS Max
iPhone XR
iPhone X
iPhone 8
iPhone 8 Plus
iPhone 7
iPhone 7 Plus
iPhone 6s
iPhone 6s Plus
iPhone SE
iPod touch (7th generation)
And here is the list of supported devices for iPadOS 13:
12.9-inch iPad Pro
11-inch iPad Pro
10.5-inch iPad Pro
9.7-inch iPad Pro
iPad (6th generation)
iPad (5th generation)
iPad mini (5th generation)
iPad mini 4
iPad Air (3rd generation)