KPMG conducted a technology industry outlook survey  among the 111 tech industry leaders in the United States and asked about the biggest drivers of their companies revenue growth over the next 2 years, Mobile (including apps and hardware) topped the list. Other sectors are healthcare IT, Big Data and cloud storage.
Have a look on the chart :

Source : Statista
Companies around the world are leveraging mobile to achieve greater productivity, faster innovation cycles and greater consumer loyality.
When asked about the mobile revenue forecast expectations they have met or exceeded expectations ?
51 % said that their mobile revenue exceeded the expectations , 33 % met their forecast mobile revenue expectations and 7%  not met their forecast expectations.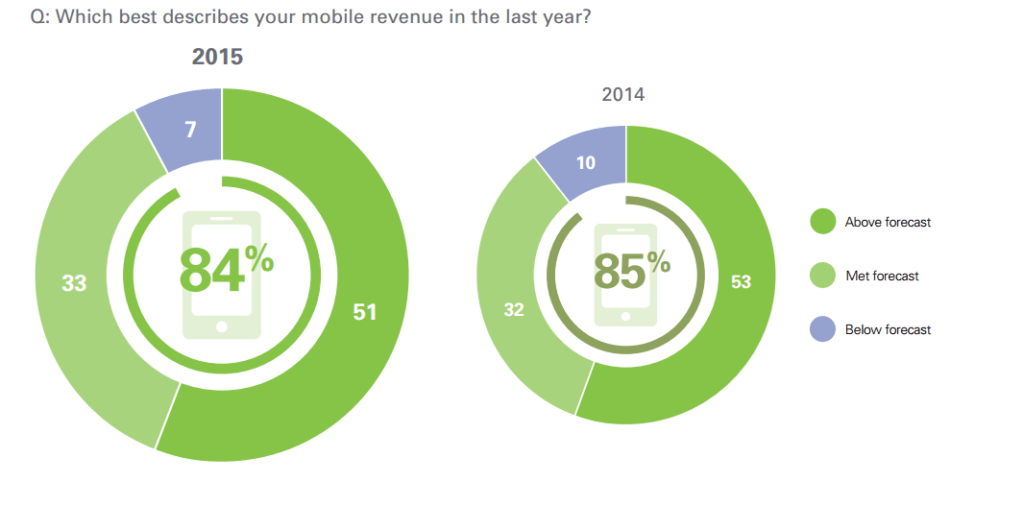 One of the main reason behind the growth of mobile revenure is the emergence of new technologies every year creating new niche markets in technology sector which not existed before and the integration of technology with mobile, data, cloud & social platforms.