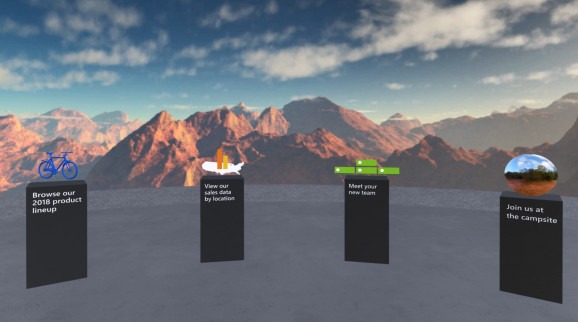 Microsoft is looking to mainstream mixed reality in the workplace via SharePoint which is a web-based collaborative platform that integrates with Microsoft Office is primarily used by businesses to content management, file hosting, and as a collaborative software. At present  sharePoint has 190 million users across 200,000 customer organizations. It is the second most popular service as part of Office 365 after microsoft email service.
Now the company launched SharePoint Spaces, a mixed reality experiences that allows you to view and interact with sharepoint content from every angle and to visualize and manipulate data and product models in real time. No doubt that this will be a significant step in bringing MR content and hardware to more companies around the globe. SharePoint spaces bringing immersive, mixed reality experiences to anyone, on any device.
SharePoint Spaces makes it simple to create MR environments where a user of any skill level can create a gallery of products and content for viewing in a 3D space.
"With SharePoint spaces, you can empower people to interact with objects that might be too numerous, too large, or too dynamic to experience in the real world or in a two-dimensional environment," Microsoft reveals.