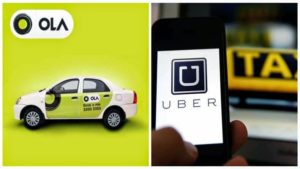 Mobile technology is facilitating many areas of our lives and transportation is no exception. Whether it is in New York, London or New Delhi, such smart technology is changing the way we travel and enabling a new level of interaction between operators and passengers.
Now, you no longer need to stand in a queue to buy tickets during rush hour. Instead, you can pay for your ride with your mobile phone. Some travel apps can even keep you up to date about any delays to your regular journey and train conductors can even communicate over a GSM network.
As per a report, 83% of transportation executives acknowledged that integrating mobile technology is their top strategic priority. Also, using smartphones is the most important transport innovation of the decade, according to industry experts.
But, in what ways is it simplifying transportation? How can transit operators capitalize the advantage of mobile technology? We answer these questions in this article. So, read on to learn more.
#1 Contactless Payment
Mobile technology is transforming the way travelers purchase tickets as it introduced contactless payments. To understand this better, consider the following example.
Since 2003, Londoners have been using Oyster smart cards to swipe their way onto the city buses and the tube. And, in 2014, a new payment system came out which enabled passengers to use credit or debit cards for contactless payments.
But, smartphones are replacing this for an even more favorable means of payment in London. Now, travelers can pay for their trip in advance by swiping a bar code on their mobile phone to gain access to the system.
London is not the only city using this technology. According to an Accenture survey, commuters in nine major U.S. cities favor the ability to pay for their journey with a mobile app. The interesting part is that more than 75% of the respondents are even willing to pay extra to use their smartphones to purchase tickets.
Many transit agencies have already started revamping their infrastructure for smart cards in order to upgrade to barcode or NFC technology.
#2 Accurate Scheduling
Mobile technology is not just limited to contactless payments; it is used for accurate scheduling as well. An example of such an application is Melbourne's Yarra Trams.
They use a complex system of data collection sensors to keep their trams on schedule. The passengers can also access the data by using the tramTracker app, which offers real-time data analytics to keep them informed about every delay and alternate route they need to take.
The information is displayed on the company's website via smartphones and on display screens throughout the network. Using mobile phones, the passengers can get proper advice on where they need to go and have accurate information about how long they might have to wait for their train or bus.
#3 Improves Safety
Another reason why mobile technology is becoming more popular among transportation providers is that it enables the transit directors and drivers to have more accurate and smooth communication. This keeps the lines running at a higher standard of safety and efficiency.
For example, Spain's railway company uses a GSM network for high-speed train lines to ensure operational safety. This is because the radio network equipment enables the conductors to communicate with the operation centers and with one another. This allows the trains to run regularly without compromising on safety.
#4 Cuts Down Road Congestion
The use of mobile technology indirectly reduces road congestion as well.
For example, when the mobile-enabled ticketing system for buses and trains was introduced in London, people started using public transportation more and the number of private vehicles dropped.
So, when it becomes more convenient to travel by bus or train, the number of commuters relying on such means of transportation increases and this in turn diminishes road congestion. This is both better and safer for the environment.
#5 Improves Fleet Management
Mobile technology not only helps with public transportation; it also helps businesses. And, the industry that is impacted the most by this technology is logistics or fleet owners.
Route planning and management to ensure that the drivers make pickups and deliveries on time are top priorities for logistics businesses. Driver tracking is also crucial to the success of such businesses.
Today, there are several mobile-enabled route planning software available that helps business owners plan routes for their drivers within minutes by factoring in all the latest updates, such as traffic, roads to avoid due to construction, left-turns, and avoiding U-turns in downtown.
They can even track where the drivers are on the road with mobile-enabled GPS tracking. This helps them take the necessary actions, including re-routing another driver if a driver is behind schedule or sending a repair team if a driver is stuck in a remote area due to a sudden breakdown.
And the logistics or fleet owners can do all this from their smartphones. They just need to download a mobile app, instead of downloading expensive and heavy desktop apps. It is a much more simplified and comprehensive solution for fleet management.
So, do you have any other examples of how mobile technology is impacting transportation? Please feel free to leave your comments below, we'd love to hear from you.
Website: www.quytech.com