Gallup which provides data-driven news, research, polls and public opinion based on U.S. & World recently conducted a survey on the most & least liked industries in the U.S.A in august 2015. The Computer Industry is the most liked sector by Americans and The Federal Government is the least liked sector.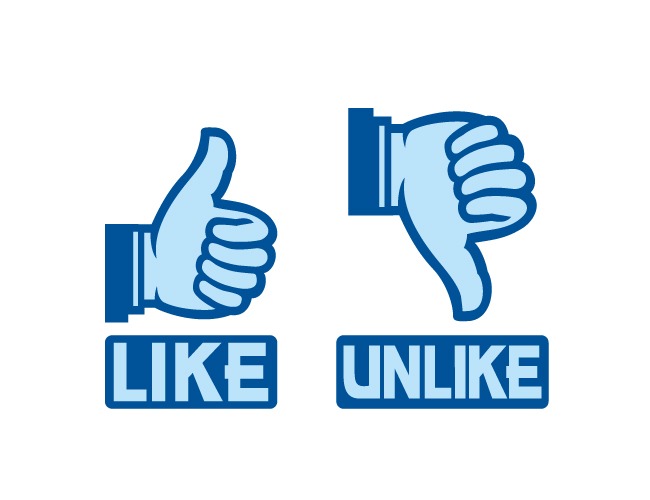 Results for this Gallup poll are based on telephone interviews conducted between 5-9th August 2015 with a random sample of 1,011 adults, aged 18 and older, living in all 50 U.S. states and the District of Columbia.
Some of the other positively rated industries are Restaurant, Internet, Grocery, Travel etc.
Total 6 industries have net negative ratings this year which are Federal government, the oil and gas industry, the pharmaceutical industry, the healthcare industry, the legal field and education. Except for education, americans typically rate each of these industries more negatively than positively.
Check all industries with their positive, neutral and negative ratings below  :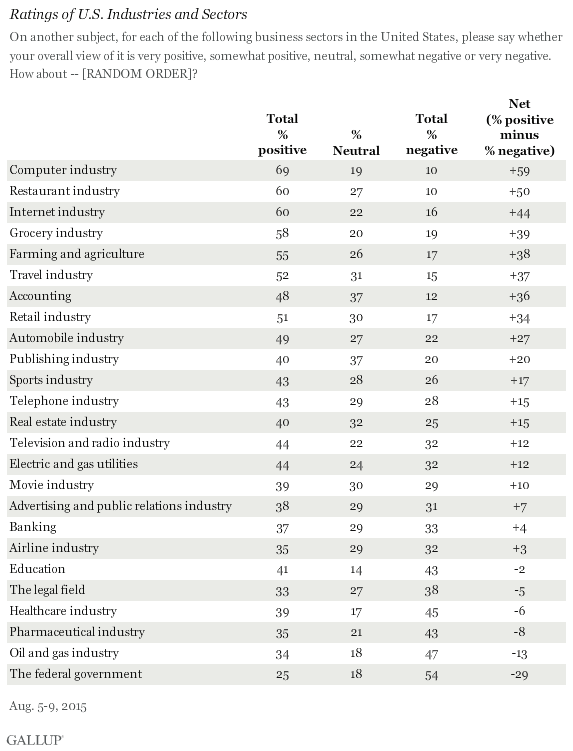 Source: Gallup
Also check  U.S. addiction to Smartphones & Social Networks 2015