On December 12, 1992 first message was sent and received. Neil Papworth a test engineer sent a text message ""Merry Christmas" from one of Vodafone's massive computers to Richard Jarvis who receive it on his Orbitel 901 portable phone.
Acc. to digital blog , messaging has evolved a lot from last 20 years. First Yahoo & MSN Messenger's become popular than Skype and now many instant messaging apps like Whatsapp, WeChat, Line etc dominating the category.
Now anyone with a smartphone can send any type of media files like pictures, videos, audio clips, gif's, emojis to their friends & dear ones.
WhatsApp is the most popular app in the world followed by Facebook Messenger, WeChat among others according to Chartblocks.com.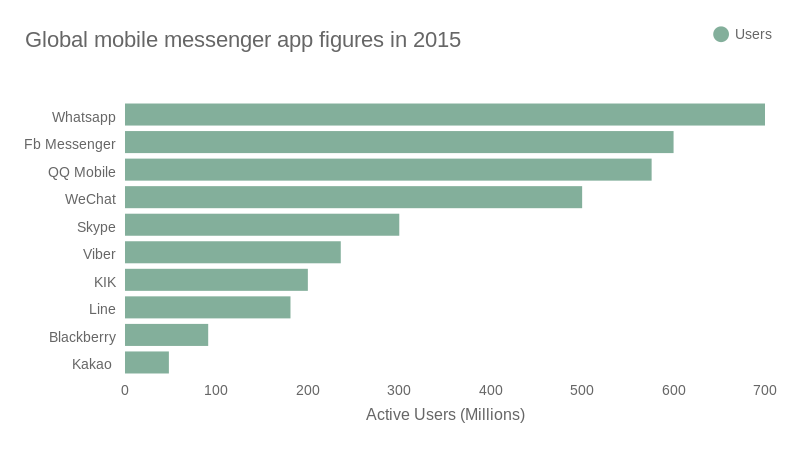 The popularity of messaging apps varies from country to country like In USA & UK Facebook Messenger is the most popular app , In China Users relying on WeChat but in Japan people use Line. Emarketer publishes the report on 3 most popular apps in major countries worldwide :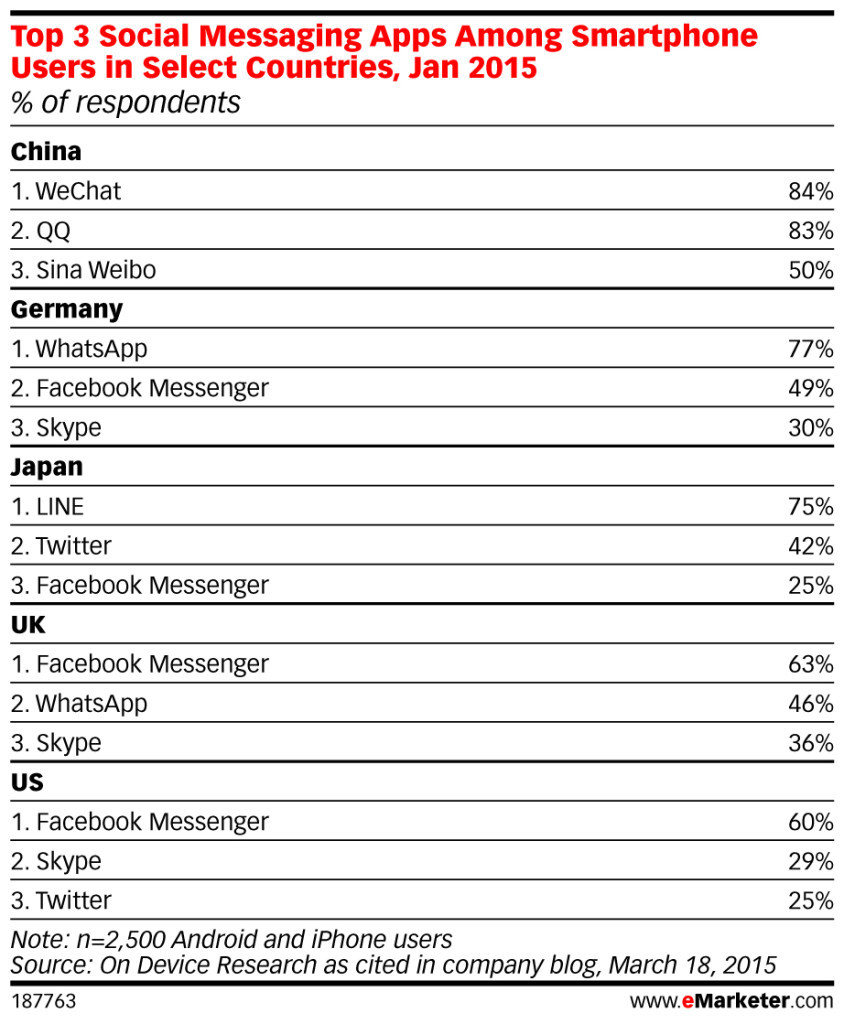 Besides Germany, other countries which contributes to Whatsapp success are Brazil, South Africa, Indonesia, India Mexico and Spain where it is hugely popular as demonstrated in a beautiful infographic at Enterpreneur .