In today's highly digitalized world, everyone seems to be carried away by the influence of the technology. To be particular, kids are the once whose involvement is more with a smartphone as compared to others. In that case, you may want a way to track and control what they're doing when it comes about security. Here question arises "Why such child online safety Apps are needed?".
Today for parents Internet is being the scariest source and that remain major concerns as it is not a very safe place for a child. With cases of cyberbullying, frauds and scams surfacing it is quite natural for parents to be worried. And they can't keep a watch every time their child picks up a smartphone or tablet to browse.
Here is Child Tracker App for your smart kids with a smartphone, as many children today have very easy access to the latest technologies.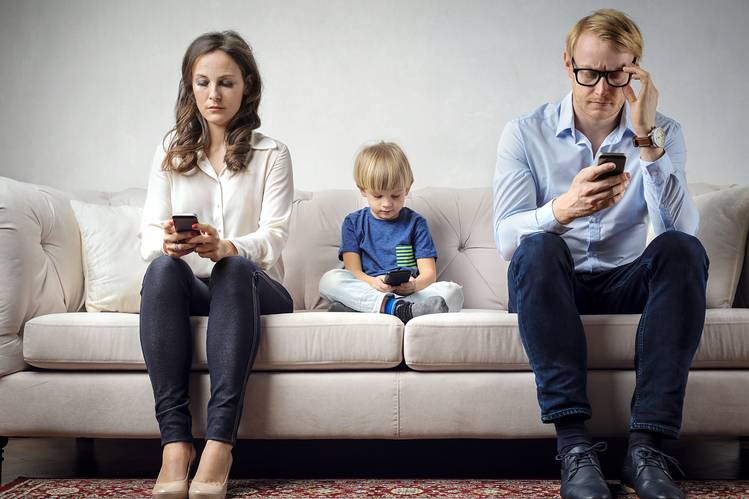 About Child online safety app
Now the time has changed for parents and school administrators, to understand how kids use the Internet and mobile devices is a big challenge for them. Smartphones have an entire world and it is quite often that kids are using apps for the wrong reasons. And the worst case is when they put their lives at risk unknowingly.
The Child online safety app alarms parents when it detects some potential threats when kids are with smartphones. Therefore, parents are in touch with what their kids are into without breaking their privacy. This is a unique solution for parents, make them aware of what issues are there in teenagers' private lives.
Features of Parental Control Phone Tracker App
Filtration
This feature allows parents to control and to prevent kids from accessing inappropriate or dangerous websites. Talking in detail the apps have registered browser that makes it easier for the services to manage, track, and control browsing activity. Therefore, the developers with the help of technology tried to integrate reverse-engineer support for every unconceivable mobile browser.
Hence, the apps allow to block every other browser or restrict kids from installing any other unsuitable apps.
App also lets parent create custom web-filtering categories.  Therefore, it creates the quality of the web, thereby reporting all about the running service. Apart from that, it shows previews of the sites your child visits on a timeline and contextual search options that do not support web control.
Restrictions
Kids using smartphones have many Apps that can mislead them. With that concern, this solution has an ability to prevent children from using selected apps.
Thus provide a handy solution for parents, looking to prevent their kids from using social media apps. There are many Apps with messaging services that are difficult to monitor but this feature of App resolves such issue also.
Still, it can be a big challenge to keep track of every new app that your child installs. There are few Apps in the market that automatically block new apps kids installs until you explicitly approve them before using.
Coming to Time restriction is another major feature of child online safety App. This feature keeps an account of how many total hours (or minutes) day kids can spend.
A parent can also schedule time for their kids when it is suitable to use the smartphone. Thus it is a different approach that put limits on internet usage.
The time scheduling feature can allow you to set up usage schedules for specific apps and device usage. The kids have to specify a total time allotment when they use to access the internet at their own time.
Location Tracking
This is the basic feature that an app should have to keep track of a child's current location. It's so important as it offers some level of control over notifications and the frequency of location reporting.
Apart from that if we go one step further, there is also one more option of letting parents construct geofences around a location. It helps parents to keep track of when their kid arrives at or leaves a given location.
It is the safest feature that adds a dimension of time to a geofence, to make sure a child stays where they are supposed to be throughout the day. Thus, this app offers a unique feature that offers a custom geofence on a map and creates a circular radius around a point denoting the location of your kid.
Communication
Kids communicate and have conversations for a long duration. A parent always has in mind that what all about their kids communicate for a long duration. Thus, the respective feature takes care of this service that copies a child's entire SMS history and calls log for parents to review. It specifies which conversations to monitor and display the phone's call log.
The best part of this feature is that it manages your child's social media activity and offer a service dedicated to tracking social media accounts.
Some Best Child Online Apps for your kid's smartphone:
FamilyTime
Qustodio
ESET
Pumpic
OurPact
Net Nanny
KidLogger
Norton Family Premier
Apart from that Bark, children, safe online App raised up $9 million in a Series. It used advanced machine learning to keep your kids safe on the internet. Thus, it is offering a solution for the parents and the kids, thereby establish a presence in new markets of the App development.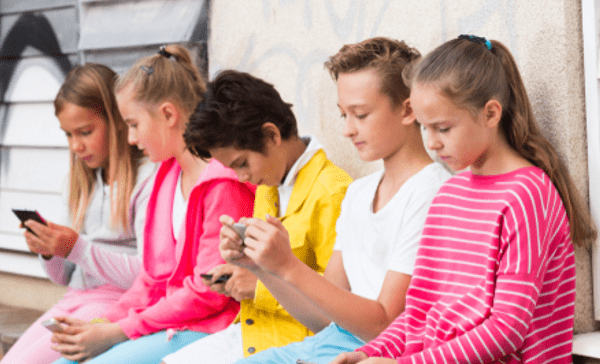 Wrapping Up…
We are thankful technology to distress such an important topic. We can say that it is technology that comes to the rescue parents and their kids. There are numerous apps have been developed with regard to the safety of kids.
With the sole purpose of giving parents peace of mind, it's not just about protecting kids on the internet; these apps are meant to keep an eye on their activities.
Therefore, it let parents to find their kids in time of need, to provide them with tools to reach out for help, and more. Moreover, working parents are also anxious when they have to leave their kids behind for long hours.
If you have any similar App development related idea and want to turn it into a business opportunity, kindly share your requirement with us.
We would be happy to discuss your specific project so we can give you costs based on your exact scenario.
Check out our portfolio: Click Here