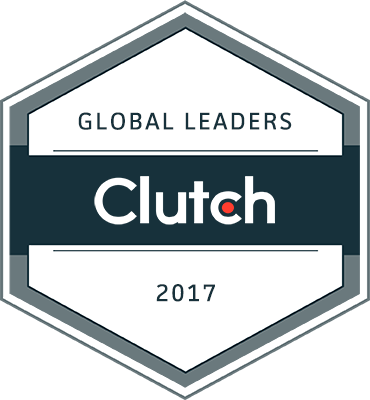 B2B ratings and reviews platform Clutch named Quytech a Global Leader on its first annual Global Leaders List, an exclusive ranking of the most highly recommended companies from around the world. The 2017 list of Clutch Global Leaders names 475+ companies across six industries that prove their industry expertise and ability to deliver. The full information can be found at the official Clutch press release and the explanation of their methodology.
Quytech represents the 22 % of companies from Software Development who made the list. Quytech earns 8th spot on top 15 Virtual & Augmented Reality Developers (AR & VR technology) Worldwide.
"These companies stand out because of the positive feedback their clients shared with the Clutch team. The quality of their verified reviews shows that these companies know how to deliver exceptional work to their clients," said Clutch Founder Mike Beares. "As more companies highlight their leadership in the industry and build their online reputation through third-party reviews, I hope the process of finding the right service provider becomes easier for business decision makers."
About Quytech
Incorporated in Year 2010, Quy Technology Pvt Ltd provides bespoke Mobile and Web software development services. Quytech has expertise in niche technology services on mobile application development, consulting and outsourcing. We carry an extensive experience and strong skills in mobile application software development, enterprise mobility solutions, augmented reality and virtual reality app development.
Check Quytech app development services and enterprise mobility solutions
Contact
Quy Technology Pvt Ltd Plot No C-2
Udhyog Vihar Phase 5,
Gurgaon- 122016, Haryana
India +91-704-229-5974
US +1-5109366872
UK +44-2035145285
About Clutch
A B2B research, ratings, and reviews firm in the heart of Washington, DC, Clutch
connects small and medium businesses with the best-fit agencies, software, or
consultants they need to tackle business challenges together and with
confidence. Clutch's methodology compares business service providers and
software in a specific market based on verified client reviews, services offered,
work quality, and market presence.