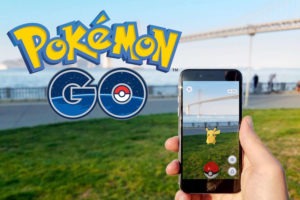 The Augmented Reality (AR) based game, Pokemon Go, has been an instant hit ever since it was launched in July 2016 in the USA, New Zealand, and Australia, followed by other regions later on. It captured more than 20 million active users in its initial two weeks itself. It even became the fastest mobile game to make it to the top of the iOS and Android game charts.
So, what does this location-based game involve? Why has it achieved such staggering success? We shall conduct an in-depth study of Pokemon Go in this article to get answers to these queries and even identify lessons you can apply to your enterprise.
What Is Pokemon Go all About?
Nintendo created the AR based Pokemon Go mobile game that requires the players to navigate their real-world surroundings and catch virtual in-game characters called Pokemon. The app gains access to the user's data, including Google accounts and Global Positioning System (GPS) locations. So, Pokemon Go uses Google Maps to create a virtual world that maps onto a player's real-world location.
It may not be the first AR game, but it is definitely the first time that AR was scaled for the masses at such a level. It is no wonder that it has easily outnumbered Twitter in terms of daily users and beaten Facebook with regard to engagement. This supposedly "overnight success" has taken around 20 years to build.
Reasons for the Success of Pokemon Go
Simplicity
The unique selling proposition of Pokemon Go lies in its simplicity and reward system. The players just need to download the Pokemon Go mobile app to instantly begin to collect points (rewards) based on the distance they travelled and the pocket monsters (Pokemon) they capture.
You can keep the same principle in mind, while devising plans and strategies for your own enterprise – innovation and the latest technology may help in the back end, but it is simplicity that attracts the end users.
Outdoor Nature
One generally associates mobile games with those mostly played indoors. But, the Pokemon Go game is an exception; it requires players to get out and interact with the outside world in order to win more points. In a world full of technology-enabled smart devices and games that people can play lying on the couch, this game brings an air of freshness by not restricting users to playing indoors.
Phased Out Launch
Nintendo did not release Pokemon Go across the world in one go. Instead, it initially rolled out the game in only three regions (the USA, New Zealand, and Australia) on July 6, 2016. In this way, the people in other regions heared about its rave reviews and wanted to get the gaming experience themselves even more. So, the game was able to build momentum and by the time it was released in several other regions, its popularity had already touched the sky.
The phased out launch of this AR game also gave the makers time to collect valuable feedback, identify issues or bugs and fix them early, reduce crash rates, and improve the GPS signals. Generally, the first impression of a mobile app is important to ensure that the users come back to use it again. So, the timely resolution of any early bugs and the continuous roll outs of updates for performance improvement by the Pokemon Go development and test teams helped them get increased numbers of repeat users for their game.
Lessons from the Success of Pokemon Go
Leveraging the Benefits of the Existing Audience or Customers
An important lesson from the meteoric success of Pokemon Go is the game makers' strategy to use brand recognition. They tapped into the existing audience interested in the pocket monsters (Pokemon), which was already famous in the 1990s and 2000s due to Pokemon cards, games, and movies.
The Pokemon Go makers used the popularity of Pokemon during the previous decades to get early adopters for the new mobile game, which is always a major boost for any business.
In the same way, you can target your enterprise's existing customers by planning to build new products that revolve around the popularity of some of earlier products. Alternatively, you can even enhance the functionalities of existing products and services that are extremely popular and in demand among your pool of customers.
Offering a Personalized Experience to Users or Customers
The Pokemon Go game uses AR and GPS (geotracking) to offer a great personalized experience to its users.
Users are likely to feel more attached to products or services that are personalized for them at an individual level. So, it is necessary to explore personalization via different mediums.
For example, you can try personalizing the emails that are sent to your customers to promote your enterprise's brand or business. Similarly, you can personalize the posts made on your social media business pages by integrating individual user data to enrich the lives of your consumers at the touch of a button.
Building Real-time Relationships
Pokemon Go has re-emphasized the fact that people love to interact with others in the outside world. It is one of the few games that encourages players to go outdoors and virtually connect with other Pokemon Go players in real time. It also gives its users more opportunities to connect with like-minded people.
This is an ideal strategy that enterprises can use to focus more on building real-world relationships. The plan can either be for users to connect with customers or with brands.
Rewards and Recognition Matter
The Pokemon Go game allocates more points to you if you hunt down more Pokemon characters around you and travel longer distances. As players aim for more glory, they tend to keep playing the game for longer as they wander around the streets. In other words, the points serve as an inspiration for them to do well in the game and there are more than one fixed method to earn points.
You can implement a similar strategy for your employees to ensure that they have more than one way by which to gain appreciation and recognition at work. Whether it is resolving some problem or coming up with an innovative idea for enhancing your sales or product promotion, you need to motivate your employees to aim for rewards which will prove beneficial for them as well as your enterprise.
We hope that the success of Pokemon Go serves as an inspiration for your enterprise to lay out a plan and implement it for worldwide popularity. Did you find the above information useful? Please feel free to share your feedback or ask queries in the comments section below.
App Development Consultant Service Inquire now