While the world's economy came to a grinding halt amid the COVID-19 outbreak, the fitness industry, too, changed dramatically. However, the industry is now evolving rapidly with the advent of a budding ecosystem, comprising consumers, equipment providers, complementary industries, and government initiatives.
Amid the altered fitness and exercise experience, led by evolving market conditions and business priorities, there are 5 fitness tech trends to look forward to in 2021.
1. Smart Clothing and Wearable Technology
Wearable technology has been the top fitness trend in 2020. The technology is likely to be the frontrunner even in the ensuing year. To appraise, wearables constitute not only fitness trackers and smartwatches. They also include other gadgets, such as heart rate monitors, tech clothing, posture enhancers, and GPS trackers.
It also encompasses the new wave of robotic and prosthetics that are increasingly being used to make the limb more intuitive.
Since their inception into the fitness vernacular, wearables are being immensely used by fitness enthusiasts, including personal trainers and their clients. The success of wearables can be attributed to the analytical minds of people, who want to understand their progress in terms of resting heart rates, flexibility, endurance, strength, and speed.
Resultantly, what started with Fitbit has now mushroomed into an entire industry of wearables that are designed to help us lead efficient and healthier lives. Going forward, the demand for wearables is expected to evolve into a seamless concoction of humans and technology.
2. The use of Drones
Yes, you heard it right! We indeed said Drones!
Drones are being integrated extensively into outdoor fitness and exercise regimes as they help set the pace for runners and swimmers. Also, they are being used in the gymnasium nowadays to capture a 360-degree view of training programs and further, for the purpose of reviewing their performance. The best part about drones is that they can react on the basis of your heart rate fluctuations and other similar factors during a workout.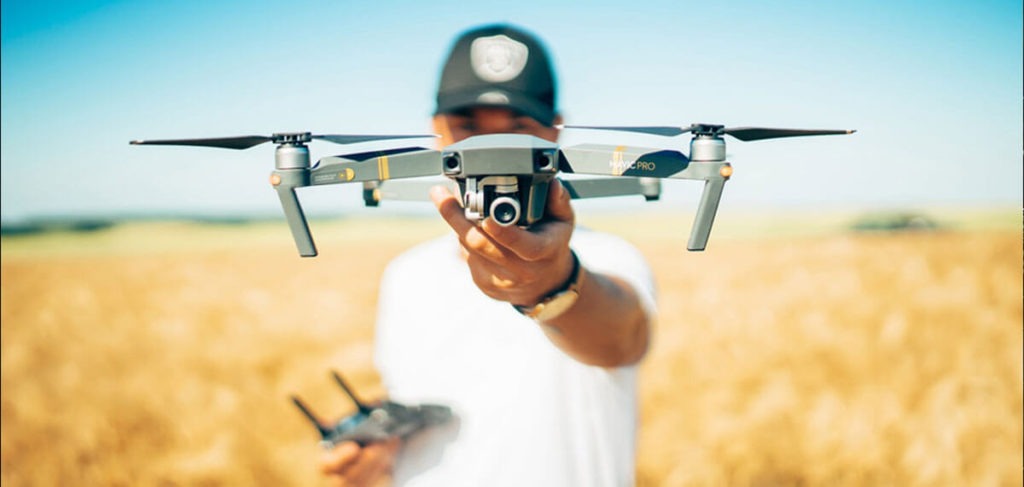 Especially considered fit for active sports, drones could keep a check on your health signals using heart rate monitor, adjust your pace, and offer advise on the basis of these parameters. You can program the drone to get you to a certain heart rate, calories, distance, or steps. It can also provide you with nutritional information, depending upon the goal that you are trying to achieve.
Imagine a scenario; wherein, you want to run a marathon. All you would need to do is plug into a drone and it could help formulate a plan for you! The technology is indeed going to be a big hit even in 2021.
3. Virtual Reality
Virtual training and coaching have become an indispensable tool in the fitness world. As trends continue to demonstrate that the masses are interested in wellness and healthy living, the fitness industry is likely to witness a surge in the use of virtual reality tools. For those who are unfamiliar with the technology, virtual reality encourages movement and helps track your exercise with the help of sensors, calculators, and VR goggles. These sensors can track even the minutest movement, which makes them an effective medium for tracking workout tracing. The use of this technology can help reduce stress and boost effectiveness immensely.
Online/Virtual Fitness Market to Reach $59.23 Billion, Globally, by 2027 at 33.1% CAGR: Allied Market Research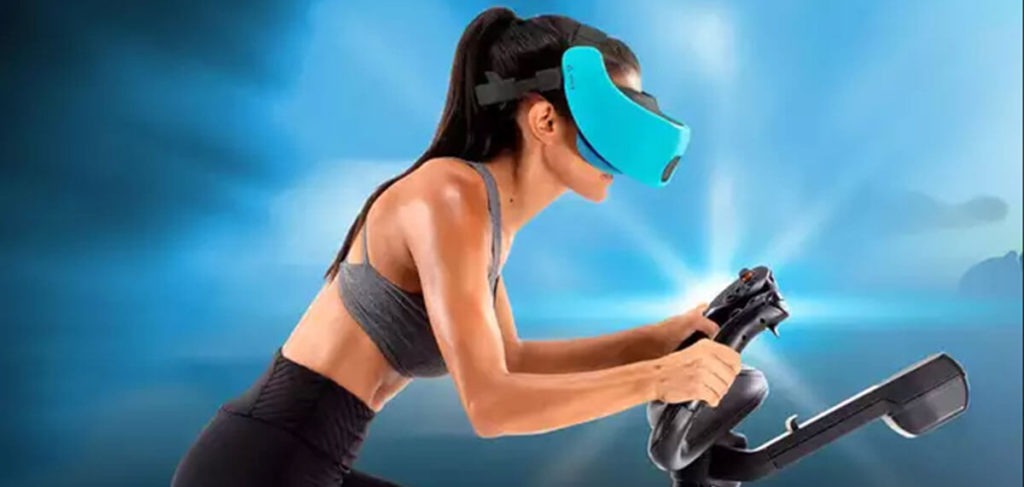 In addition, consumer-facing fitness VR applications help in combating the boredom associated with exercises. While several gyms and health clubs are already implementing the use of the technology to make workouts fun for members and drive profits, virtual reality can indeed be said as the hottest trends in the fitness industry.
4. Smart Fitness Equipment
Not only wearables but even exercise machines can track your progress now! Designed to be used specifically in the gyms, the smart fitness equipment provides clients with an unmatched workout experience by providing them information about any issues or malfunctions. Moreover, it helps retain your clientele like never before and help augment your popularity. Such advancements have indeed become limitless in today's modernized world. Imagine working on a machine that gives you feedback on your technique!
Global Market Insights reports the fitness equipment market was valued at over $10 billion in 2017 and will grow at a 4% compounded annual growth rate from 2018 to 2024.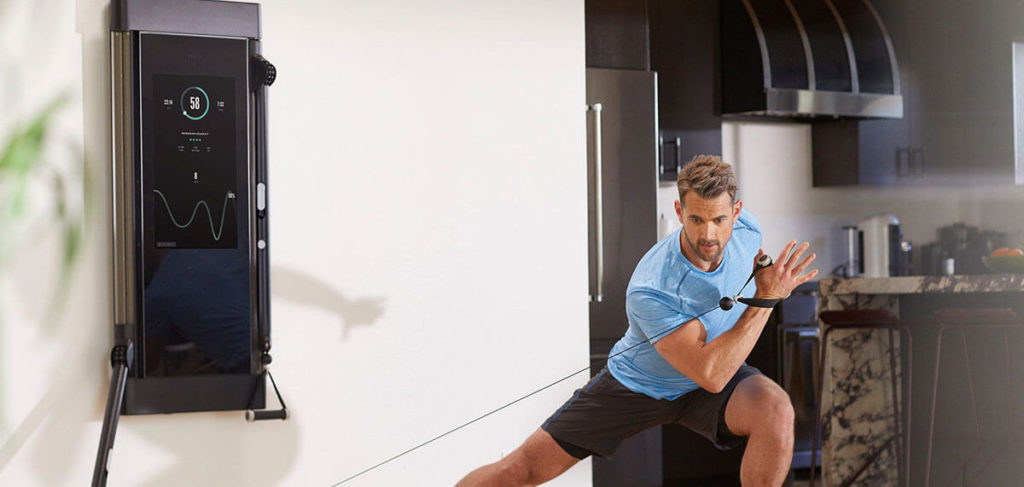 In short, investing in a smart equipment for your business can be a wise decision as it helps in the long-term growth of your business by optimising the experience of your clients. However, in case you wish to exercise at the comfort of your home, consider investing in a few basic smart devices that can keep your fitness level on without cluttering your entire house. Some of the equipment that are worth considering here are Motorized Treadmill which comes with smart touch keys and console functions, adjustable dumbbells, and LED-embedded smart ropes.
5. Gamification
A relatively new concept in the gym, gamification implies applying gaming mechanics to non-game situations. The ultimate goal is to use data-driven approach to drive, engagement and usher motivation among others.
Gamification, in a fitness regime, helps create a fun and challenging environment for participants, who strive hard to beat the next challenge and surpass their previous scores. One of the latest examples of gamification is an indoor cycling bike that measures a rider's performance in power watts and displays vital stats throughout the workout.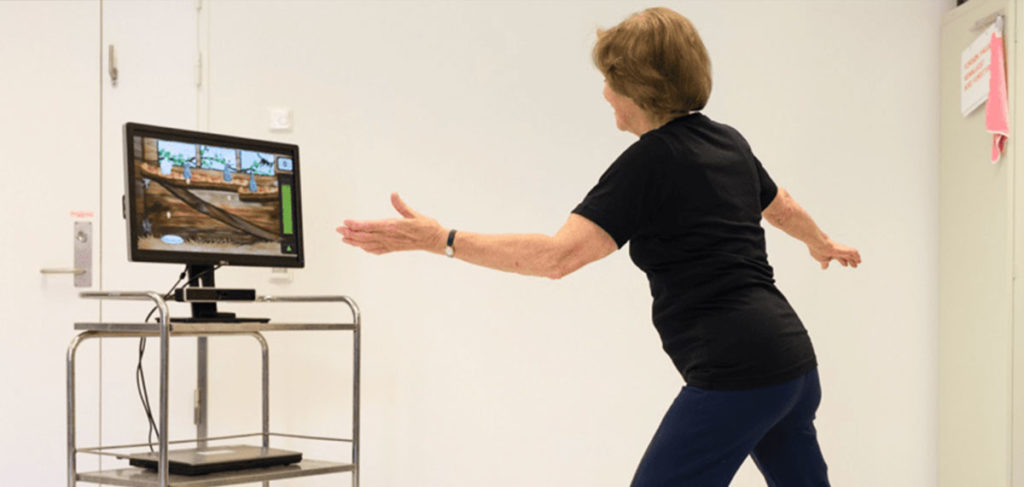 In addition to challenging ones own score, gamification is also about competing with each other during regular workout sessions to create a sense of achievement and competition. The concept helps make the gyms the most entertaining place than it has ever been! As we look forward to the new year, we will see more of gamification apps, such as Fitbits that will help to make positive health changes worldwide.
In addition to the above, the incorporation of gyroscopes, accelerometers, and other technologies in fitness trackers is also fast picking up the pace. Given the advancements in technology, you can also access sleeping patterns and menstrual cycles for women these days. You can use advanced features, embedded in the tracker, to set critical engagements, especially with your doctor in case of any underlying ailment.
>> Checkout Our Fitness Apps Portfolio
To Conclude:
Smart fitness technology helps enhance your overall health by increasing the level of physical activity sans limitations. However, similar to any major overhaul, the inclusion of technology within your gym or health club will indeed come with a learning curve. Nonetheless, with increased member rates, positive outcomes, and financial success; the payoff is certainly worth it.