The advent of technologies such as machine learning and artificial intelligence has turned our lives upside-down. By making machines behave, think, and act like human begins, artificial intelligence is changing the face of every industry, including sports. AI is bringing a radical transformation in sports like football/soccer, formula 1, and many others.
The technology is being used for strategizing, training, advertising, broadcasting, and various other purposes. Curious to know more? You are in the right place. Here, in this article, we have provided 11 ways AI is revolutionizing the world of sports.
Roles of Artificial Intelligence in the Sports World
With the increasing importance of machine learning in sports applications, it has now become easy to manage and improvise on several operations. Some of the major applications of AI solutions include
Recruiting players
Monitoring health, fitness, and safety
Examining workout and training
Designing practice and performance improvement programs
For better fan engagement
Improving advertising
For accurate referring
Enabling automated journalism
Player Scouting
Match Predictions
Player Safety
Let's read them in detail:
Monitoring Health, Fitness, and Safety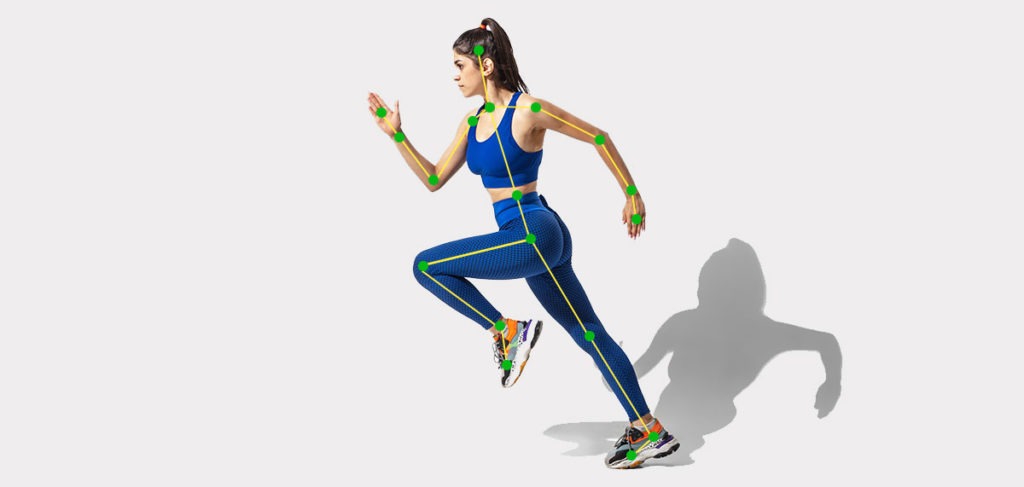 The predictive and diagnostic capabilities of artificial intelligence can be used to maintain the health, fitness, and safety of players. AI, now a part of medical kits, can help to evaluate the fitness of a player and also assist in diagnosing various physical and mental diseases at an early stage.
Wearables powered by artificial intelligence can be used to track the movements of players and observe other physical parameters. These devices can also look into cardiovascular and musculoskeletal issues.
Training and Coaching
AI can be used to analyze the past and existing training and coaching programs to create the ones that deliver exceptional results. For instance, an AI-powered wearable device developed by PIQ and Everlast helps in understanding how successful a training or workout program is. The device is specially built for combat sports, such as boxing and martial arts, captures and evaluates minor variations in the actions of the player.
Artificial intelligence can also help coaches to improve the performance of players by looking into the position & motion of the players, observing various metrics such as spin and speed. By using this technology, coaches can make better decisions for matches. Read More
Player Scouting
Sports institutions and teams want the best players to play for them. And AI solutions make it easier to scout the required information. Right from leveraging video coverages to wearables, AI can help measure a player's different parameters. It can even determine if the player has the capabilities that the team is looking for. The accurate measurements that AI offer is likely not possible manually. Thus, it benefits the team as well as the players.
Match Predictions
With Artificial Intelligence in place, it is possible to predict match results. There are quite a few apps in the market doing it for different sports. For example, Swarm AI. It uses a hybrid AI model where machines and humans predict match results together.
Player Safety
You might probably be aware of NASCAR, the most popular high-speed sports in the US. You would have also heard about the dangerous accidents that take place in it. AI can help enhance the safety of drivers with the help of self-drive cars. Such cars are equipped with algorithms that can recognize the malfunction or any issue in other cars and alert the driver before the disaster. Thus, accidents can be avoided, or at least the safety of drivers can be ensured.
Designing Practice and Performance Improvement Programs
AI, along with sensor technology, can help in improving the techniques of players. Moreover, it can also offer real-time feedback about the performance of a player. The technology can also play a significant role in creating personalized training and performance improvement programs so that every exercise can be used to its full effectiveness.
For Better Fan Engagement
AI-based chatbots and virtual assistants can help players engage with their fans and provide required information about a sport. Additionally, such chatbots can also assist fans or viewers of a sport in knowing their ticket status, find the checking point, know the match schedule, or make queries regarding a particular tournament. Providing the required information at the click of a mouse helps in delivering unmatched customer experience.

Improving Advertising Opportunities
Artificial intelligence can identify the best moments of the game by monitoring a player's emotions, actions, and expressions. It can also recognize the language of the commentator to find out the most thrilling moments or highlights of the game. Moreover, the technology can also offer subtitles for a live event to make it understandable for the mass viewers.
By looking into this insight, advertisers can decide the time of their advertisements to grab the attention of their audiences. AI can also help in sports marketing by recognizing the best camera angles for a match. In addition, the technology has the potential to provide valuable information (by examining the previous statistics) to the commentators, so that they can improve live commentary.
Two renowned firms, Opta and Grabyo, have joined hands to create, handle, and publish real-time video clips for the fans at a particular match.
Recruiting Players
Artificial intelligence can be used in the sports industry to examine the performance of potential recruits. Various devices built with the power of artificial intelligence, big data, and machine learning can also assist in keeping a record of a player's performance and previous data (passes made, runs, goals, scored, etc.) before deciding to invest into him/her.
For Accurate Referring
Referring is one of the most important advantages AI leverages to the sports, mainly cricket. The well-renowned hawk-eye technology utilizes artificial intelligence to determine if the player is out or not in case of the leg before wicket appeal. The technology helps referees to make the game rule-abiding and fair.
Decision Review System (DRS) and Video Assistant Referee (VAR) that utilizes slow-motion replays are the two other examples of how this technology is transforming the world of sports.
Enabling Automated Journalism
Automated journalism is still a fantasy, however, the way AI and ML are developing, it could soon be a reality. The development of such a system will change the way of sports broadcasting. Just imagine, a machine powered by AI and ML preparing reports on a particular match or sports. Isn't it exciting?

As of now, artificial intelligence is being used to create the videos of a match's or event's highlights. This task, if done manually, can eat up a lot of time and require a great deal of effort. By using an AI-based system for identifying the best moments from a match, the media can reduce their time to market.
For instance- An AI-powered solution, WordSmith, developed by Automated Insights, can quickly process the sporting events' data to generate brief descriptions and stories automatically. Moreover, it can also recognize the language, grammar rules, and writing style required for creating the story.
Game Strategy Optimization
When you are well aware of your opponent's strengths and weaknesses, you can put your best foot forward. AI in sports equips you with such insights and helps you make an informed game strategy. Moreover, the use of predictive analysis maximizes your wins by estimating what's more likely to happen and how you can enhance your performance. 
Season Ticket Churn
It is always better to retain your existing ticket holders than acquiring new ones. It demands lesser effort and saves you money, increasing your ROI. What AI can do here is analyze your ticket holder's behavior. Based on that, you can predict who is likely to renew and those considering to drop. You can devise your strategies accordingly and reduce the ticket churn rate.
Final Words
Artificial intelligence indeed is a game-changer in the field of sports. The technology helps coaches to improve their players' performance by analyzing the data collected from wearable and other sources. Besides this, there are many other roles AI can play to revolutionize the sports world. Go through this article to dig deeper into how AI can impact this domain. In case if you are keen to use this technology in any sports application, then reach out to a reliable and experienced AI development company or hire AI developers. Since there are many companies offering AI development services, you need to find the one that offers the worth of your money without compromising the quality.