Tech Giants like Google and Apple very well know the importance of user's changing tech needs with time and they want to surprise the user with new innovations specially in the smartphone industry. At present one such innovation is augmented reality. So we at quytech would like to update what is happening at present in the field of augmented reality :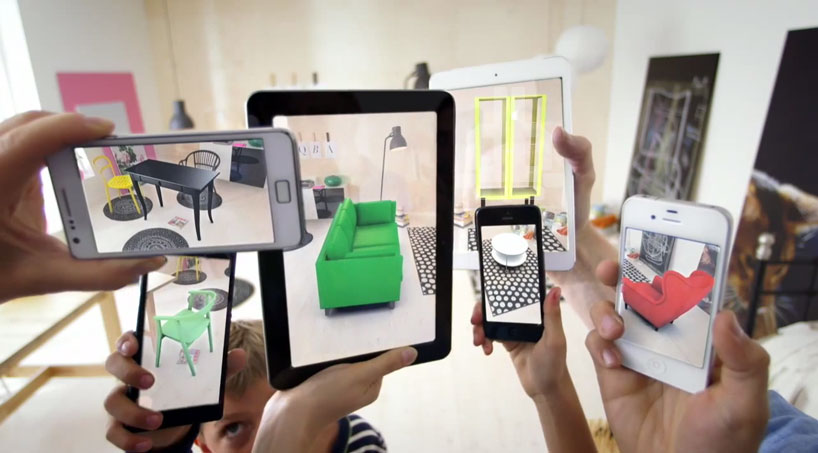 Augmented reality: Apple and Google's next battleground – This year the next big battleground between the titans of the smartphone industry will be augmented reality, as both Apple and Google duke it out with new phones, cameras and systems designed to provide Terminator vision – or Pokémon Go on steroids – to the masses.
2. Why Apple Will Win The Augmented Reality Race – Apple owns an integrated hardware and software ecosystem necessary to power AR applications. This gives Apple control over what, when and how software is loaded onto the 41 million smartphone units it sells each quarter.
3. These 5 augmented reality apps show the future of the iPhone: With the help of apple's new software package arkit , users can interact with real and imaginary graphical world simultaneously. if you can not believe check these five apps :
4. Apple's iPhone 8, iPhone X, Apple Watch, augmented reality: What it all means for business: September is an important month for tech lovers as every year apple launch its new products and features in this month. Check important notes about Apple's iPhone event that business pros need to know.
5. Google launches augmented-reality platform ARcore for Android – To compete with Apple's ARkit, Google has released a new software development kit (SDK) called ARCore which will bring the augmented reality (AR) experience closer to Android users. The new AR platform has been rolled out to Google Pixel and Samsung S8 which run on Android 7.0 Nougat. ARCore, which works with 'Java/OpenGL', 'Unity' and 'Unreal' technologies mainly focuses on three features — motion tracking, environmental understanding and light estimation. The tech giant has also built 'Blocks' and 'Tilt Brush' applications for creation of 3D content for use in AR apps.
In Marketing :Augmented Reality: Where are we now, and what does it mean for marketers?
Marketing teams could take advantage of this capability by providing information on local promotions. So, if users direct their phone's camera to a bottle of Pepsi, the AR platform can show them where to find it on sale in their area.
Any queries related to augmented reality ? Contact Us
Also check  top ar companies