The world of wearable technology has transformed the level of accessibility in the last few years. Before that, it was hard to imagine life without such advanced technologies. The main purpose of the wearable technology is to make users smart, aware and connected to their surroundings. Advanced wearable products categories such as body sensors, smart glasses, smart watches and many more are getting a part of today's tech world. In this ever-changing world of tech things are changing in advance terms of capabilities, optimization, size, battery life and price.
Wearables devices have changed the industry in terms of accessibility, from anywhere and anytime. Wearable technology is considered as the advanced players in the field of smart devices. These wearable devices can be integrated into the smart devices which enhances the users' experience. Wearables technology perform hassle less, the basic tasks of computing, providing users with sophisticated functionality. Features like tracking the biological functions like heart-rate, calories burned, and steps walked keep users updated and active.
With these futuristic-sounding features, wearable technology is here with considerable health benefits.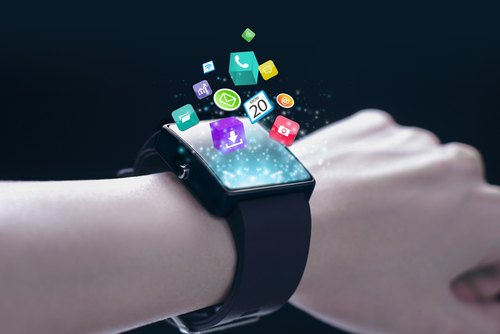 1. Healthcare Alertness
Wearables are used to monitor health, especially for people who are prone to health irregularities. Emergencies can also be easily recognized as soon as they come across. Such a proactive approach to healthcare can be very beneficial in every sense. It gives the alert about the problems before they develop into larger issues. Apart from that, it can notify others, such as family members or healthcare professionals at the time of emergency.
2. Irregularities Awareness
The best part of wearable devices is that the user will become much more engaged with their own health awareness. The users can get access to real-time data and users will be able to stay updated about their health condition. The data is continuously collected from the device which helps understand the medical irregularities. Hence. patients feel like they're in control of their own health. Wearables allow users to monitor their health data themselves rather collected only by doctors' tests.
3. Multi-Functions
Wearable devices in the market are available with many features, especially in the medical field. These devices are consumer-focused with different types of usability. Monitoring medical data like heart rate and respiratory rate can be easily be accessed from such devices. These are some reason that Electronic smart hearing aids are also becoming more popular among users. The connectivity with the smartphone makes users more active and spontaneous on daily basis.
4. Hassle less Monitoring
Wearable tech is booming as it used to monitor weak patients from a distance. These wearables can also be used to look after the health of weak family members. On an advanced level the healthcare providers can also use this wearable tech to monitor patients who are prone to major medical issues. This offers an option to monitor the patient at home to ensure no problems occur. The demand for devices and services can be used to look after family members like aging parents or feeble kids. Hence we can say that wearable technology is a great way for caregivers to monitor at-risk seniors in the family.
Various types of wearable technologies for the healthcare industry:
Wearable tech has the potential to provide enormous benefits to the healthcare industry. Using wearable devices specialist can monitor patient data over a particular period of time for the best result. After that, they can use the data to make a more accurate diagnosis that could have to be not possible without the wearable device. Hence, a medical specialist can get a better view of the medical issues of the patients.
Smartwatches
Smartwatches with the combination of smart applications are now being used to monitor and connect to the mobile phone.
Fitness Trackers
Fitness trackers record the track of the number of steps, monitor heart rate and give accurate data of the calories burned by users. It is an advanced version of trackers worn on the wrists of the users.
Head-Mounted Displays
The head-mounted device like Oculus Rift delivers information straight to the user with perfect visualization. It offers features like recording videos, taking & sharing pictures, searching for information hassle less.
Final thought
Wearables are used on patients to monitor their recovery and ensure no complications occur. Therefore, this helps to ease the burden on healthcare systems. This advanced tech can also save money in the healthcare system. Thereby, it offers the facilities, to let the patients get assisted remotely by keeping an eye on their conditions using wearable devices.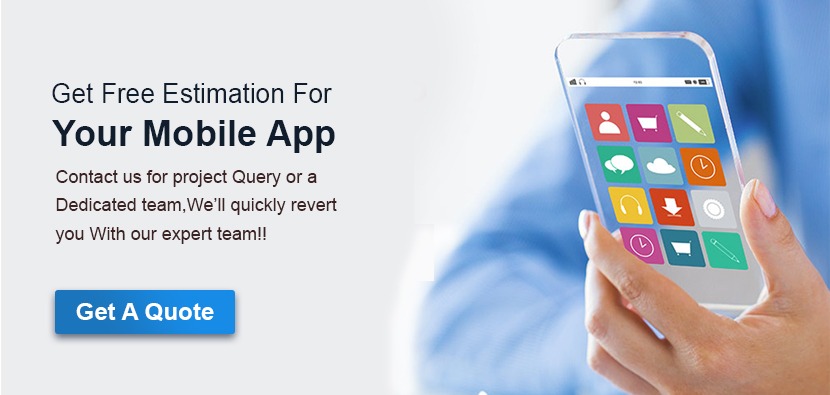 If you are looking for a reliable and cost-efficient mobile app development company to develop mobile app for your business, then get in touch and discuss your plan with us. see our portfolio