Apple is launching its new flagship product iphone 6S on September 9th at the Bill Graham Civic Auditorium in San Francisco, California. Apple is inviting at their event by sending a personalized message with a tag "Hey Siri, give us a hint"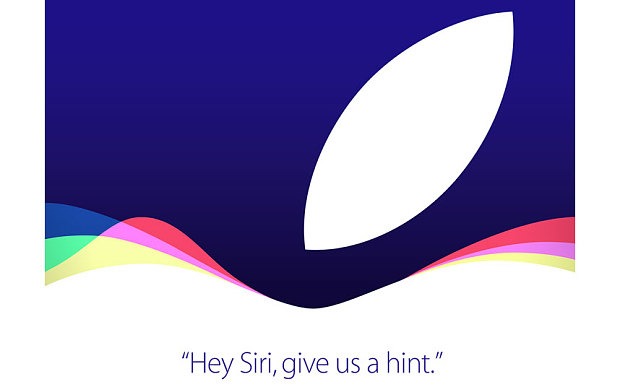 Apple fans always expect some magic features from the new iphone which give them ample reasons to upgrade from their existing one. According to various news resources the new iphone's will be named iphone 6S & iphone 6S plus even some are calling it iPhone 7.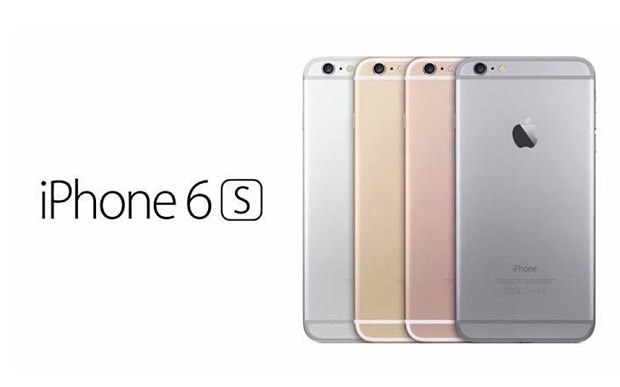 Expected upgrades in new iphone as per rumors 
Improved 12-megapixel camera
A9 processor
2GB RAM
Less bendable 7000 Series aluminum shell
Force Touch
Improved Touch ID
New Rose Gold & Pink colors
Some rumors claim that Apple will also release a smaller 4 inch model.
Specs & Features that may remain the same:
Same design as iPhone 6
Screen sizes will remain at 4.7 and 5.5 inches
Same 16, 64, and 128GB storage options as the iPhone 6 and 6 Plus.
Lets check in detail on iPhone 6S new features based on rumors :
Better front and rear cameras : The new iphones will have a 12-megapixel rear-facing camera as compare to 8 megapixel in iphone 6.
Fast Processor & 2GB RAM: The iPhone 6S and 6S Plus are expected to run on Apple's new A9 processor, which is said to be significantly faster than the A8 chip in the iPhone 6.
Force Touch : It was introduced with the Apple Watch can now find a place in new iphone 6S. Force Touch detects how hard the user is pressing and allows different actions to be carried out accordingly.The technology will allow menu "shorcuts" that enable users to find options on menus more quickly.
Brighter display & Sapphire glass : Whatever you will see in new iphone a image, wallpaper, video, document it will look more brighter as new iphones may equipped with brighter OLED screen. Apple might opt for a scratch-proof sapphire display in the next-generation iPhone, such as that found on its smartwatch. Apple has teamed with Foxconn to get the tough displays ready in time.The Touch ID fingerprint scanner could also be integrated into the display.
4K video : The 12-megapixel rear camera sensor on the iPhone 6S will have the capability to shoot video in full 4K high-definition resolution. The existing iPhone 6's 8-megapixel camera shoots 1080p video.
Cellular radio upgrade : The iPhone 6S likely will too, in the form of a new Qualcomm MDM9635M chip that is theoretically about twice as fast as the cellular radio in the existing iPhone 6.
Harder aluminum : This time Apple is paying close attention to strengthen the metal in the inner wall of the iPhone 6S's back plate around the volume buttons — the place where the iPhone 6 was shown to bend to avoid unnecessary controversy like "Bendgate" spurred by a video showing a dude bending an iPhone 6 with his bare hands. Apple might opt to use the same 7000 series aluminum used in the Apple Watch in the next-generation iPhone. The aluminum is 60% stronger than standard aluminum but still lightweight.
Motion Graphics : The iPhone 6S will incorporate motion graphics on its lock screen, similar to the animations featured on the Apple Watch.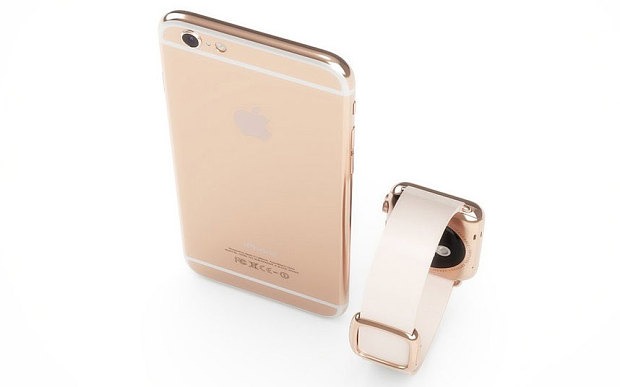 New Colors : Rose gold & Pink will be the new edition in iphone colors range from Apple.
New ios : The new iPhones hopefully will run on iOS 9 which will brings some cool features like battery saving mode that allows users to squeeze an extra three hours of life out of their smartphone, and a feature called Proactive Siri that sees Apple's virtual assistant taking on Google Now and Cortana with context-based suggestions.
Apple Music may also be included and it might be the first iPhone to launch with wireless charging.A lot of Apple users will be hoping for 32GB of storage as the smallest iPhone but it looks like it will remain at 16GB.
A new Apple TV, tablet with a screen size above 12 inches & new iPads may be launched at the same event.
Anything Missing ? Please write in comments