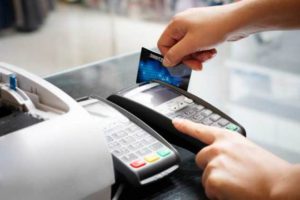 Honorable Prime Minister, Narendra Modi, led a demonetisation initiative in India which has been popularly considered a bold move. Without discussing whether it is positive or negative for India, we know that the aim is to become a cashless economy.
The immediate impact of going cashless could lead to significant changes to the way Indians carry out monetary transactions. And, there is a great possibility that we could see an extensive use of mobile wallets, debit cards, and credit cards in the short term. However, will such usage sustain over a long period of time or will a different payment method be invented that will be at the forefront of a cashless India?
Currently, bank customers who intend to send or receive money need to share their bank IFSC code which, in turn, reveals their account details. In order to avoid any misuse of such data as well as to leverage the considerably high degree of smartphone penetration (projected to rise from 150 million to 500 million in the next few years), a new payment system and interface have been designed by the National Payment Corporation of India (NPCI). This has led to the introduction of a Unified Payment Interface (UPI) app which could be a potential game changer in the world of mobile banking. For starters, UPIs are expected to make Indians' lives easier by providing a single payment interface across all segments.
So, what is a UPI and how is it different from the existing payment methods used by bank customers?
Let us take an in-depth look at a UPI app, its key features, and the value differentiators that will help India move towards a more cashless model.
UPI Overview
A UPI is an API protocol designed or developed by the NPCI for interoperable payments in India. UPI servers are seamless payment mechanisms that empower banking customers to initiate payment requests (send and receive money) by only using a smartphone in real time without any debit or credit cards or internet banking. The Reserve Bank of India (RBI) helped to launch this advanced version of Immediate Payment Service (IMPS) to allow Indians to carry out fund transfers round the clock.
At the rate at which mobile banking is being embraced by the Indian people, such a UPI app will be able to help banks reach out to a massive audience which even their numerous branches are unable to achieve. You can expect UPIs to bring about a revolution similar to the one witnessed when ATMs were first introduced a couple of decades ago.
How It Works
A UPI uses a virtual address as a payment identifier (and no bank account details) to send and receive money from a smartphone user. A customer simply has to "pay to" or "collect from" a "payment address", such as a mobile number, Aadhar card number, virtual payment address or RuPay card, with a single click. It allows full interoperability across all identifiers (payment address options).
The payments can either be initiated by the payer (sender) or the payee (receiver) and is carried out in a secure and integrated manner. The virtual address is unique to each user and his or her personal account, while banking details will be kept hidden.
Also, the monetary transaction will be authenticated at two levels (one-click, two-factor authentication). So, the user's mobile phone will have a mobile PIN (labelled MPIN) and a virtual identifier, both given by the provider. When the user clicks to send money, a check is performed to match the mobile PIN with the virtual address and only when the match is successful will the transaction go through.
Example
Let us consider the following example.
X has an account with ABC bank. The bank will provide him with an email-like virtual address (X@abc). X can have multiple addresses for multiple accounts across different banks. His virtual address will also be mapped to his mobile phone.
When X is at a payment counter in a mall or supermarket, he will simply share his virtual address with the person (Y) who is collecting the payment. Y will enter X's virtual address in his system which will trigger an authentication message that is sent to X's mobile phone.
X will enter a password to acknowledge the payment initiation and the transaction will be completed with a debit from X's bank account.
Core Features of a UPI
Virtual payment addresses
One-click, two-factor authentication
Aadhaar integration
Secure credential capture via the payer's smartphone
UPI – A Notch Above Mobile Wallets
With this technological advancement, a user will simply need a smartphone and the UPI app to make instant online payments:
To someone (over the counter) at a merchant's establishment
During online shopping
While paying utility bills or school fees
When using app-based cab services
When you think about it, we have been using mobile wallets to transfer money from our bank accounts or credit cards to our wallets for years. Now, you simply make the payments to the receiver's wallet, who must either transfer the money to his or her bank account or use the same for any relevant payments. This cashless payment method is so much easier.
UPIs will also enable us to cut the process short and ensure that we send money directly to the receiver's bank account with a few simple taps on our smart devices. Additionally, it can execute all the functions of a debit card as well as internet banking in a more secured environment.
While UPIs have emerged with the support from the RBI and Indian Banks Association (IBA), most of the existing mobile wallets that are being used extensively by many do not have payment bank licences and have been attempting to partner with banks for a long time. However, mobile wallets have been valuable for Indians who do not have bank accounts by enabling them to transfer funds even to remote rural areas. And, the emergence of UPIs is likely to empower state-owned banks to tap into this market as well.
The use of virtual addresses with UPIs also helps to ensure privacy of customer data. Additionally, the virtual addresses can be temporary, limited to only specific payees or a particular amount or even available for a one-time use. The payment service providers implement the liberty to use multiple virtual addresses and attach a variety of authentication rules for the same. Thus, the users are assured of high security levels without any compromise on convenience, while handling the UPI app.
Most of the features discussed above provide an edge for the UPI app over mobile wallets and debit or credit cards. UPIs could play a major role in the implementation of Jan Dhan Yojana, Aadhaar and Mobile (JAM) trinity and help us move closer to a digital society.
What do you think about UPIs? Feel free to share your feedback and queries (if any) in the comments section below.
App Development Services: Inquire now