Apps for mobile point of sale for small and large business
You may be a restaurant owner, executor of a night club, owning a bar or a part of any hospitality industry, there is always the need of the latest in innovation and technology to make the business more efficient. In fact, this is the bottom line of every endeavor-efficiency, productivity and profit. We at Quytech, make sure to bring to you the latest in the field so that you do not lag behind in the race. And, here we are with the mobile point of sale (POS) solution.
More and more businesses are adopting mobile POS solutions for better feasibility.
Here are some amazing benefits associated with the mobile POS solution:-
You will be in the position to understand in the best possible manner, what is sold better and hence, refine the offers in accordance.
With the aid of the POS, you will be able to manage and control business expenses, inventory and employee productivity.
You as the business owner will in a hassle free manner be able to keep a track of results and performance to serve their aspects.
It will be easier and more accessible for you to engage the customers and prospects with loyalty rewards as well as promotional offers.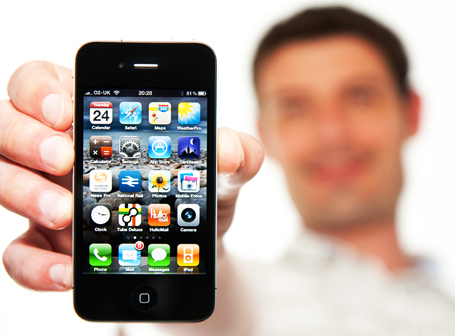 But, when you should be able to do so much with the POS, it should be fabricated by the industry-best-and-innovative-leader, and that is us!
We make POS systems for your mobile, which are robust, customized, sophisticated, technical and consumer-oriented.
Here are some features you should look for, when availing fabrication of mobile POS solution for your business:-
Accept payments- whether your users are utilizing credit cards or are pursuing NFC-enabled payments even if it is offline. It should be able to accept payments against invoice, accept signatures on the screen, email receipts, activate and redeem gift cards, add tips and also accept partial payments, and split tenders.
Invoices and orders- it should be able to fabricate invoices, orders and estimates. It should be able to insert comments per line item.
Support at multi location-with the mobile POS you should be able to pursue accessibility of inventory and sales in every location. Managing devices and users in accordance to the location should be feasible for you.
Managing the products and inventory-you should be able to look up SKU, quantity and price. It should be easy to control pricing on every item. You should be able to modify the functionality to fabricate and associate the add-ons to products.
Scanning- scanning of bard codes, QR codes and coupons should be easy for you.
Reward- you should be able to seamlessly associate with customer gift and loyalty programs for better functionality.
Email marketing- it should be a hassle free process for you to get hold of email addresses and also sending of automated email promotions.
With the plethora of attributes, associated with the mobile POS solution, you can definitely avail finest of profit from the same.
We at Quytech are the ace provider of mobile POS solution. And, we are just a call or mail away!