2021 is said to transform the mobile app development industry. Wondering why? Well, the number of smartphone users across the globe has reached over 4.8 billion in 2021. Thousands of applications are rolled out in the market and the number is only going to increase. So, if you are thinking to invest in mobile app development, now is the time.
However, coming up with a unique app idea is challenging. Since the number of apps is increasing so is the competition. So, what you can do is learn the recent trends, analyze what innovative you can do with them, and bring it to your customers. Yes, this works!
Startup Mobile App Ideas
Are you looking out for a unique and innovative startup mobile app idea? You are in the right place. Here, we have conducted thorough market research to bring out the list of mobile app ideas that are either highly demanded by customers or have never built yet. By choosing one of these trending app ideas, you can move one step closer to success.
Trending Innovative Startup Mobile App Ideas 2021

1. Documentation App
People often find it irritating and overwhelming at the same time to ping-pong from one document to another and so forth. Hence, it couldn't be better than coming up with a documentation app that enables users to manage their complete documentation needs – be it words, data, or collaboration on a single platform. Coda is one such app provider making a mark in the industry.
2. Survey App
Whether you are building a startup or looking for avenues to grow your existing business, surveys are of utmost importance. So, why not invest in building one such app? Yes, it is at the early stages in the AI industry and helps you bring a lot of traction. With survey apps, you can empower users to collect precise information.
3. AI Face Animator App
With such an engaging and entertaining app, you can avatarify whoever you want – be it a celebrity, your boss, or your friends and family members. It puts up all your emotions and expressions in the picture to enliven it. Besides, you can introduce a lot more features and functionalities to urge people to keep using it.
4. Apps for On-Demand Cannabis Supply/Delivery
Consider a cannabis-delivery version of Uber Eats. It'd be a resounding success! Numerous online weed distribution applications that provide on-demand delivery of cannabis or hemp have been licensed at this point in time. This clearly ensures that those who use on-demand purchases do so in a lawful manner.
5. Puzzle Game Like Snowman
Adorable puzzle games are the most favorite among people of all age groups. Be it kids, teenagers, or adults, everyone is fond of puzzle games. You can create such adorable games to keep the users engaged throughout their play. Snowman is a great example of one such puzzle game.
6. Social VR Games
Virtual Reality is the new normal. Thus, leveraging it to build an online video game could be quite beneficial. You can enable players to connect and collaborate with millions of active VR users on the platform to build and play games, party with friends, and do a lot more fun activities.
7. Messaging App with 3D Avatar – New Trending Idea
Developing an instant messaging application that allows users to live a virtual life, the way they want can be a great option. You can add features like avatar creation & customization, chat in 3D with an in-app messenger, socializing, and more. To understand how you would develop such an app, you can go through IMVU and check its business model. Add some additional features to make your app stand apart from the ones that are already there in the market. An experienced mobile app development company can help you with that.
8. Live Streaming App – Simple and Popular app Idea
Live video streaming encourages users to broadcast live to the audience around the world. These apps can be accessed from any Android or iOS device with minimal specifications. The video posting is viewable on the page or profile for people who broadcasted it. The app also features a specialized segment where users can find the famous streams to follow.
Get a live streaming app build for your startup today!
9. AI Personal Trainer App
With the majority of people blaming their hectic lifestyle as one of the biggest reasons for not visiting gyms and fitness clubs, AI personal trainers has come out as a proven solution. These AI-based virtual trainer apps allow the users to work out at home just the way they work out at gyms. By feeding a few details, such as body measurements, current fitness level, and fitness goals, a user can get a personalized workout plan. With the help of artificial intelligence techniques, these apps can also tell a user that their body posture, during an exercise, is correct or not. Since there are limited AI personal trainer apps available in the market, you can consider it as your startup Innovative app idea to become successful.
Innovation Partner For Startups – Your Idea Our Passion
10. Workout Trainer: Home Fitness Coach App
Nothing can beat than having a personal trainer to guide your users to their fitness goals. But what if the users are strapped for cash? A workout trainer app can provide your users with useful guidance during their workouts. It enables them to work around their schedule while eliminating the commute to a particular gym.
With such app development, you enable your users to exercise from wherever they are, offer them step-by-step instructions to make the most of their workout sessions, and most importantly, give them the best workout partner to help them meet their exercise goals.
11. Collaborative Video Platform
Due to the pandemic, many companies faced a lot of troubles in terms of reaching their consumers. As a consequence, the demand for communication and collaboration tools surged up. But most of the tools limit businesses from hosting live events in one way or the other. This is where the collaborative video platform came into existence.
When you develop a collaborative video platform, you offer your users a robust way of hosting Q&A sessions, wherein the users can record their responses in short videos. The platform adds music, graphics, colors, and more to the video to make it appear more professional. Businesses can share this video on social media channels and expand their reach. Such an app or platform helps users innovate the way they create videos.
12. On-Demand Live Video Consultation App
It is an application to introduce a new way to consult experts in various fields (engineering, healthcare, legal, IT and finance, education, business & entrepreneurs) through a video or audio call. With this app, you don't even need to step out of your home to get valuable suggestions and advice from experienced consultants sitting at remote locations.
13. Mobile App for Smart TVs
Mobile apps for smart TVs are in demand as they render numerous benefits, including better customer reach, great brand experience, and enriched user experience. You can consider it as a startup app idea and earn a fortune by delivering an app that can be accessed from multiple platforms.
Build a mobile app for smart TVs right now!
14. Live Commerce App – on Demand App Idea
A live commerce app is a new phone app idea that helps users to shop live across the world while sitting at their homes. The video streaming commerce app is available in two categories: one is the seller app and another is the buyer app. This app allows users to interact with the store salesman and take their shopping decision in real-time while sitting miles away.
15. Voice-only Social Media App
Text-based social media is fine, but voice-based social media can be a natural alternative. Moreover, people are listening to more audios than ever, and the market is propelled by the new audio wave. So, why not create a platform that enables creators to interact with their listeners in real-time. The Clubhouse has recently emerged as the voice-only social media app and users are going ga-ga over it. So, if you're someone looking to develop a unique app, this idea is a must-try. And most importantly, it has been just for a while in the market!
16. Mobile App for Pet Care
The advancement in digital technology is changing the way pet care is delivered. And, the pandemic has just proved a booster to it. With people working from home, digital technology has opened wider opportunities. So, if you are thinking to dive into this industry, here are some great mobile app ideas – virtual pet walking, virtual pet training, online fitness, skincare, and therapy services.
17. Video Conferencing App – Mobile Business App Idea
The demand for video conferencing apps (where employees can connect and communicate by scheduling meetings) has also been increased in the past two months. You can consider it at the top of your business app ideas 2021.
Get a more info about video conferencing app
18. Fantasy Sports App – Most Trendy App Idea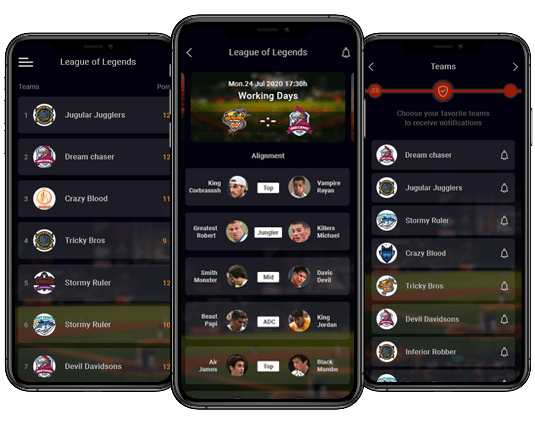 Playing fantasy sports is one of the best mediums of entertainment for most of us. The main reason behind their popularity is that people can make their own virtual team by choosing players from real Cricket, Football, or any other sports. This is indeed one of the best options for your startup.
19. Yoga and Meditation App – Evergreen App Idea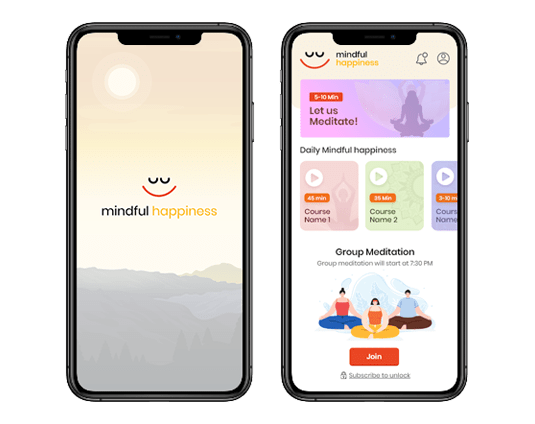 Yoga and meditation apps can help people to stay fit, relax, and calm without visiting a gym facility or meditation center. In other words, people can do yoga and meditation while sitting at their homes. These are probably the two main reasons why behind the rising demand for yoga and meditation mobile apps. If you choose it as your startup mobile app idea, then you will surely gain wealth and success.
20. Personal chef app – Upcoming App Ideas
Nowadays, the demand for hiring a personal chef is increasing among fitness freaks as well as those who love trying different cuisines at home. You can consider developing such an application that can provide these people a way to find a personal chef nearby. What else you can do is to allow the chefs to create their profile by mentioning their experience, specialization, and other required details that can help people to find the one they are looking for. This would definitely be a successful startup mobile phone idea.

21. Subscription/Warranty organizer app
A subscription or warranty organizer app is a unique startup mobile app idea that can make you earn big. This type of app can help people to manage their online subscriptions and membership plans. It can also remind people about the warranty expiration date. They can relieve themselves from the hassle of remembering the dates. A reliable and experienced mobile app development services provider can help you turn this idea into reality.
22. Brand identifier app
This type of mobile app can help people to know brands of various products, vehicles, and more. You can build considering such an app so that people can find the brand name just by clicking the photo and uploading it on the app. To make your app exceptional, you can also add a segment to display the reviews and feedbacks about that brand submitted by users. To develop the app and know what other features you can add to make this app unique, contact a custom android and iOS app development company.
23. Giveaway app
You can consider developing a giveaway app to create a bridge between those who want to donate things they no longer use and those who are in need. This idea will surely be a hit among people. Geolocation would be an important feature of the app. For building this app with advanced features and the right monetization strategy for this app, you can contact a reliable android and iOS mobile app development company.
24. Campus Buddy App – Trendy Mobile app Idea
A campus buddy app can help educational institutes (schools, colleges, universities, etc.) to see the students' activities, maintain attendance, assign homework or assignments, send notices & newsletters, share messages, check fees ledger, and more. Besides helping the institution, you can add additional features to assist students in keeping themselves updated with the latest courses, dates for upcoming exams, and more. You can consider building such an application as your startup mobile app idea and earn big. Such applications are high in demand by various educational institutes.
25. Lotto Game App – famous Game Idea
Gone are the days when people have to visit a game parlor or get a cassette to play their favorite games. Now is the time of smartphones, tablets, and other handy devices that help users play their favorite games online. Lotto game is one of the games that are in demand among people of all ages; you can consider developing a Lotto game as your startup mobile game app idea. Lotto is a bingo game that is highly popular these days. Set the rules and provide clear instructions so that the players can play it without any difficulty.
26. eLearning App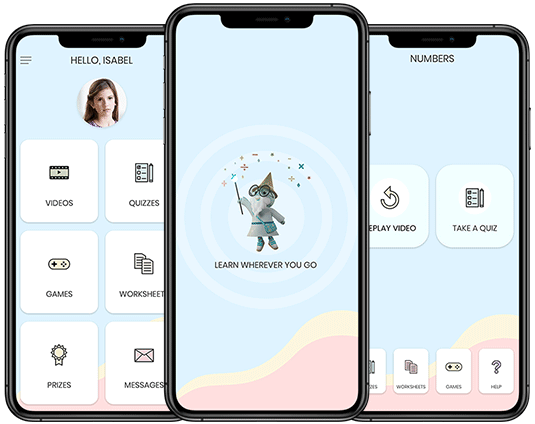 Leveraging the latest technology and tools, schools, colleges, universities all over the world are adopting the new trend of education, i.e., eLearning. They are demanding such mobile apps that can help them to impart education smoothly to students sitting at remote locations. This rising demand of the eLearning apps is one of the factors you should choose it as your startup idea.
Build a feature-rich eLearning app now!
27. COVID-19 Guidelines App
The world is dealing with Coronavirus for a long now. But, there are still a significant number of people who are confused about the symptoms and other necessary guidelines about this deadly disease. The searches for the guidelines are extremely high, which means users want such an application that can provide them complete info about this virus. Hence, you can keep it on the list of your startup mobile app ideas.
28. Therapy and Mental Health App – App ideas for beginners
People have been searching for therapy and mental health applications that can reduce stress and overcome negative thoughts that might occur at any phase of life. Therefore, thinking about such an application as your startup idea is surely a good option.
29. Virtual Assistant App – Trending app Ideas
We all are dependent on technology to do our day-to-day tasks and get the answers to our queries/questions. Apps such as a virtual assistant powered by artificial intelligence can help people to fulfill their quest to get information about various things. So choosing to develop a virtual assistant app as your startup is definitely a profitable idea.
Get a virtual assistant app for your startup now!
30. Online Gaming App
These days, people are going crazy for online games, especially for multi-player games, where they can play in teams with their friends and family. You can target a specific age group or launch a gaming app suitable for all ages.
Read More: 50+ brainstorming mobile game ideas
31. Cookery App to Find Recipes
It is true that there are already many apps available to find the recipes of different food; however, having a dedicated app for the same is surely a great idea. To stand out among the crowd, you can provide the nutritional value of the food.
32. Health and Fitness App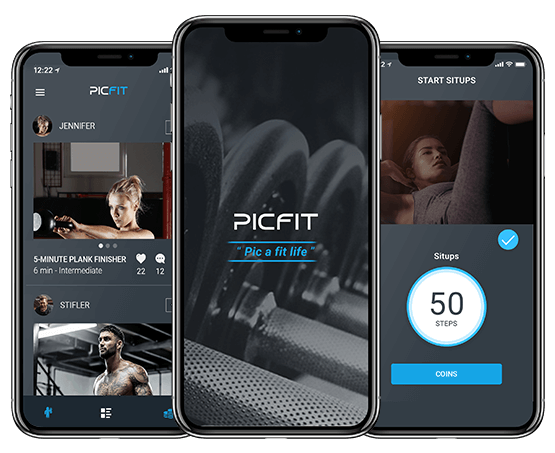 According to a recent survey, there has been observed a great hike in the number of people searching for online workout or fitness programs. Therefore, you can choose to develop a health and fitness app as your startup and make a fortune during this situation.
33. DIY Apps
Be it changing the interior of a room, cropping the old clothes to give it a new look and style, or planting new plants, people are inspired a lot by the DIY (Do it yourself) videos. The search rate for such applications is very high. Hence, you can consider it in your list of business mobile app ideas.
Develop a robust, scalable, and hi-performing DIY app today!
34. Dating Apps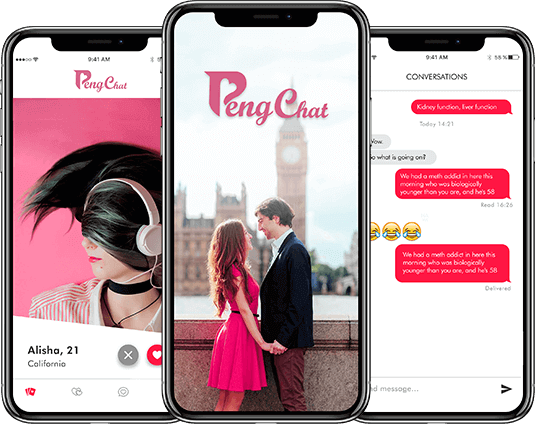 With people choosing the internet as a preferred medium to find a partner to date and love, the demand for online dating applications is skyrocketing. Considering an online dating app development as your startup is definitely a good choice.
35. Virtual Classroom Solution – Business App ideas
This idea is gaining a lot of popularity around the world this year. The virtual classroom solutions enable students to connect to their teachers anytime anywhere, outside of their schools/colleges/coaching centers. Through a virtual classroom mobile application, students and teachers can explain ideas, interact through video conferencing feature, and collaborate.
36. Tracking Emotions with AI – Latest AI App Idea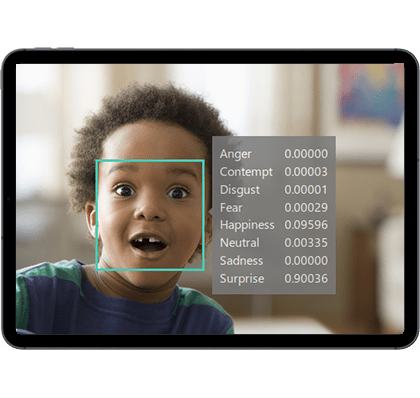 Artificial Intelligence-based solutions can help track the emotions of the user while video recording. With an AI-enabled solution, the emotions can be tracked to know more about the respective person. Emotions such as sad, angry, happy, nervous, etc. can be easily detected based on the body language of the concerned person. Body language, voice tone, hand motions, and other gestures, observed using an advanced app, can support in taking better decisions.
37. AI-Enabled Text Extraction
These days, businesses of different sizes are dependent on various forms of information and data patterns to observe customers' behavior. With the help of NLP and machine learning, data can be extracted quickly, resulting in saving time and money. Using the pre-defined algorithms, the data can be segregated on the basis of different parameters, which helps in data cleaning and data pre-processing. Developing an app that can do all this can be immensely successful.
38. Blockchain Content Protector
In the huge content market, protecting the IP of the content creator is the biggest challenge. Hyperia is solving this teething problem using the power of blockchain. It is a smart and effective way to protect the content. Using smart contact (ERC 20) helps to transfer ownership.
Anyone can use the Hyperia platform to create their custom content and register their IP.
Using the built-in market place, the creator can sell their IP.
Underline blockchain used in Hyperia.
39. Crypto Collectible Artwork
Using blockchain, users can collect the artwork of the other users and reproduce unique artwork. This is an innovative way where artwork is quoted on the Tron blockchain to develop a crypto collectible solution. In this cryptographic, the hash is used against each artwork. Users can merge uploaded digital art with others uploaded one to create a unique art.
AI and computer vision techniques are used for image recognition and merging to create a unique piece of art.
Enabled with smart contracts, the art ownership can be transferred to another person.
With blockchain create, collect, upload, and purchase new art pieces.
40. Social Media App for a Sports Event
Engaging the potential user with an amazing social media app for a sports event is a cool mobile app idea. With this incredible app idea, social media can be used to provide new avenues to keep fans engaged by building a community. It can be pushed to another level with the option to host your sports event app in your private cloud. This is the smart way to organize and host the sports event.
41. Local Deals App (Deals Offers Near You)
In this smartphone era, local deals apps will surely help your users catch some great discounts and discover new methods of saving extra on day-to-day products. By developing this kind of app, you can offer your users an easy and hassle-free way to organize, navigate, and find the best deals in your local area. Whether you need the cheapest grocery items, household items, the best new dining corner, or the hottest electronics, your local deals app would fulfill the needs of everyone; hence, it's a great startup mobile app idea.
42. AI Travel Assistant in Your Chat App
Improving an ordinary chat app with a travel assistant that can understand text and voice messages, is an excellent startup idea. Using this app, a traveler would be able to send voice and text messages to the travel assistant and get personalized suggestions for the best flights, hotels, restaurants, and a lot more.
Connect us to get customized AI-travel assistant for your startup!
43. Selfie Sharing App
Online selfie sharing revolution is taking the industry by storm. This latest mobile app idea can help your users to find new friends, exchange selfies, and chat with them. You can add a special feature to allow your users to decide who can view their photos publically and privately. This is indeed a great startup idea.
44. To-Do Tasks Managing App
To-do tasks managing app is the best way to schedule daily to-do tasks and provide motivation to complete them. This app forwards motivation quotes or reminders to do the tasks that the users are less willing to do. Building this app can also be a fruitful idea for your startup.
45. Goals Management App
Achieving goals is a major task, which requires an individual to put lots of effort and energy. A goal management app allows the users to create and manage life goals. It can aids users to keep track of the goals to know how much more effort they need to put. You can choose it as a startup idea to make good money.
Innovative Startup Mobile App Ideas in (2019 – 2020)
46. Run and Earn App
This is a fascinating mobile app idea; such an app will pay or credit a user to reach fitness goals. This idea is unusual and out of the box that lets the user earn. Based on the number of steps users take in a day, the app will credit the points which can be used to buy a limited number of specific goods available in the app list. This idea is based to help users to stay healthy.
Help millions of users to stay healthy with your run and earn app!
47. Mental Healthcare App for Employees
Mental healthcare app can help to improve employee's mental health at the workplace. This is the best example for the startups or a B2B service provider that focus to assist employees in handling stress at the workplace. App like this is a mental healthcare app successful in the workplace; hence, you can consider giving it a try.
Such an app can offer training and assessment methods that improve mental health in a better way. Apart from that, it can offer bite-sized exercises to understand the mental health and overall environment of the user.
48. Agriculture App for Farmer
This is a unique idea that can help to bridge the gap between farmers, processors, retailers, and consumers. Such an app can efficiently manage animal data that lead to improving the farmers' profitability. The best part is that by using big data, machine learning, and computer vision, an agricultural app can aid to reduce uncertainty and improve productivity.
Apart from that, the app can also assist the farmer to improve overall efficiency by helping them to sell their livestock at the right time and maximum price. It is indeed a successful startup mobile app idea.
49. Belonging Reminder App
This mobile app idea is unique and can help users find their belonging. By using an app build with this idea, you can find your belongings: keys, wallet, hanky, glasses, pen, and more. Items you misplace and forgot can easily be reached when required. With the help of the photos of the objects, the app remembers it and reminds the user when you placed it somewhere. The photo becomes a reminder and gives an alert. You can consider it giving a try.
50 AI-Based Easy Checkout App ( Retail Business)
This AI-empowered mobile app idea is the best for queue bursting. The user just needs to walk in the store, grab the objects, and walk out with the object. The user can make payment using cash, credit, and other modes. By implementing this mobile app, users can avoid being stuck in the slow and lengthy queues for hours. Moreover, the app can make shopping a seamless experience. Consider this idea for your startup.
51. GIF Maker
With a Gif maker app, you can offer a whole bunch of options to your users to create GIFs, including GIFs from pictures and webcam. Apart from that, you can also allow them to use YouTube videos or a video they have already uploaded on their computer to create GIFs. Moreover, you can add a special feature to upload your GIF and share the URL all over the web.
Get a GIF maker app today!
52. Voice-Based Translation
Voice-based translation app with the capability of recognizing a user's voice and converting it to text (speech-to-text) or translating the text to a language of one's choice is sure to get successful. This powerful yet simple solution for the utilization of the power of machine learning and AI can bring immense success for your startup. You can add features to support different languages and customize marketing videos and eLearning materials into a language that is native to those utilizing them.
53. Live Training App
A training video application can enable the organizations to train their pupils, workers, vendors, or even clients at distant. By adding special features, users can easily view their overall performance of their training course with at the tap of their fingertips Apart from that, you can also embed functionalities to make it possible for the users to access the old training video from the cloud.
Get a successful live training app developed today!
54. HealthyMe
Such an application can help to maintain a personal health database of the history of the symptoms with prescribed medicines. Using the app, patients can contact the doctor at the time of emergency. Apart from that, the app has the feature to a linked person related documents such as PAN, mobile number, relative's mobile number, passport, etc. The major role it plays for doctors to know the patients' history at the time of diagnosing accurately. Developing such an app is indeed a great startup idea.
55. Storyteller App
With such an application, users can connect to the people across the globe. You can add features by using which users can create stories and share them with everyone as a storyteller. Once a story is started by a person in the main storyboard it can be continued by other members of the app by adding their storylines. You can provide word limit for users adding their storylines in a specific story. Moreover, you can also set the word limit for a story.
56. Toy Swap App
This is a unique mobile app idea, which allows exchanging the toys of the kids once they are not in use. Once infants outgrow their toys quickly and parents always have to get new toys for them. Hence, by developing this app, you can offer people a way to exchange toys in the neighborhood. Using your location, the app will show you users that are interested in toy exchange. Therefore, users can post pictures of toys and their condition in the app and share it.
Build a feature-rich toy sway app today!
57. Parking App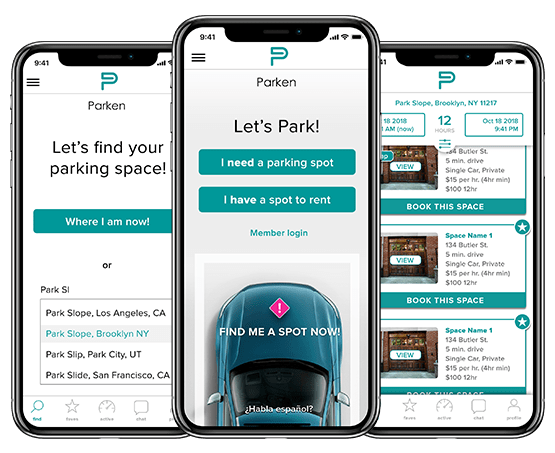 This is one of the latest mobile app ideas. By creating such an app, you can relieve the people from the struggle of finding parking for their vehicles. You can add features like GPS location, webcams, and parking data to find and show a free parking space around users in real-time.
58. Voice Language Translation App
A language translation app is a unique idea that can help in translating the spoken words of a person to some other language in real-time. By providing this app, you can make users to understand different languages. This innovative idea can be considered for mobile app development.
59. On-Demand Car Wash App
This is a one-of-its-kind mobile app idea to let people get their car washed without visiting a washing center. You can add features to get information related to their car from users along with the specific time when they want to get it washed. This is a good app idea for both iOS and Android platforms.
60. Social Commerce App
It is a really interesting and useful idea of selling and buying stuff online. It can be done by making friends or connect with your existing friends to sell and buy stuff online. With this app, you can help people to make recommendations for a particular product or service. It will be convenient to buy products based on friends' suggestions.
61. Travel Suggestion App
With this app, you can let people find the best places to visit. By developing a travel suggestion app, you can help people to explore new places and things to do at a particular location that is new to them. You can also add features to suggest the best restaurants, hotels, etc. along with a review feature.
62. Food Donation App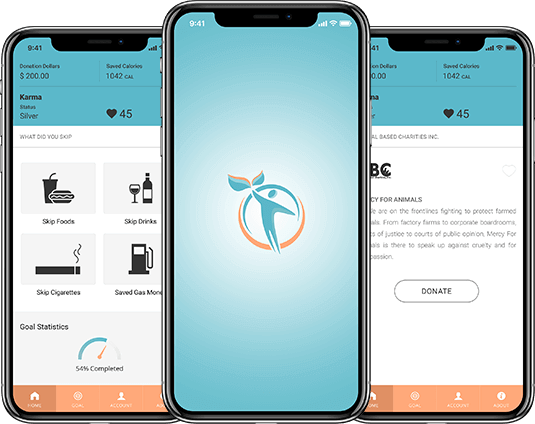 A food donation app is also a unique and out of the box idea for your startup. You can develop such an app to allow the restaurants to find suitable charities in their local areas to donate their excess food every day. This food can further be served among nearby needy people. Good approach toward mankind. Skip and give, a food donation app developed by our company is an example of such an app.
Get a food donation app developed by experts now!
63. Transport Alert App
By embedded the GPS facility to the app, you can help users to keep track of the bus running status in real-time. By using this app, users would be able to catch their buses on time. They can also get alerts about the updated bus timing, schedule, delay, etc.

64. Women Safety App
A women safety app can offer great features for women protection. Users using this app can set up a network of family and friends who can then follow via a GPS trace. Apart from that, you can also add an emergency alarm that the user can hit to send your exact location to their guardians. Moreover, you can also add a direct option for the user to record audio and video from the phone.
Build a women safety app right now!
65. Receipt Management App
This is a great Android and iOS app idea that can help users to take a picture of the receipt and automatically pull out the charges at the time of payment. And if the user loses a receipt, then you can add an option to allow inputting charges directly from credit cards. This can save manually recording spending history.
66. Instant Party Planning and Invitation App
Having an app for planning and organizing a party and inviting people can become a big hit. Using this app idea, you can conduct and organize parties in no time. You can add further options to let the users select persons from their contact list while broadcasting the event.
Develop an instant party planning and invitation app today!
67. Musician Community App
For music addicted people, this app can help new musicians to find other fellow musicians. The interested users can connect to form a band together. Also, users can find gigs related to their particular music choices. Vocalike is the same kind of app, designed and developed by Quytech.
68. Book Review App
A book review app can let your users take a picture of the book and get reviews instantly. Using Amazon, Goodreads, and other platforms, you can make your app to help users make their choice of whether to buy/read the book or not. The app can clear the vision of the readers after getting the reviews of a particular book.
Build a scalable and feature-rich book review app now!
69. Profile Explorer App
This app idea is something out of the box that will make use of Augmented Reality (AR) to find more details about a particular person or an object by simply scanning them. By developing such an application, you can help users to scan the face of a person to get all the details about them from all over the internet.
70. Shopping Assistant App
This app is all about shopping suggestions. By creating such an app, you can allow brands to keep their users updated with the latest releases. Moreover, you can also add features to drop notifications to help users to find the places nearby to purchase a particular product.
Need a shopping assistant app? Avail our mobile app development services now!
71. AI-Based Image Analysis App
This kind of app can bring the utmost user satisfaction by allowing them to simply scan the brand tag or logo to find information about the product or the brand. You can also add other features to assist users to get some brand references and reviews.
72. Virtual Ring Try-On App
A virtual try-on ring app can help users to know a particular ring will look on their hands. This can reduce return rates and bring complete product satisfaction. The try-on concept can help your customer to compare rings side-by-side while trying different shapes and styles. Virtual try-on ring app can also boost the sale and enhance brand reputation. You can think about developing such an application for your startup.
73. AR Floor Planner App
An AR floor planner app can help the real estate agents and architects in measuring and drawing floor plans to precisely estimate the cost of the renovation or property. Concerning sales, AR apps like Ikea Place and similar ones allow potential buyers or tenants to visualize the new property and enhance user experience.
Develop a high-performing AR floor planner app now!
74. Virtual Try-On Glasses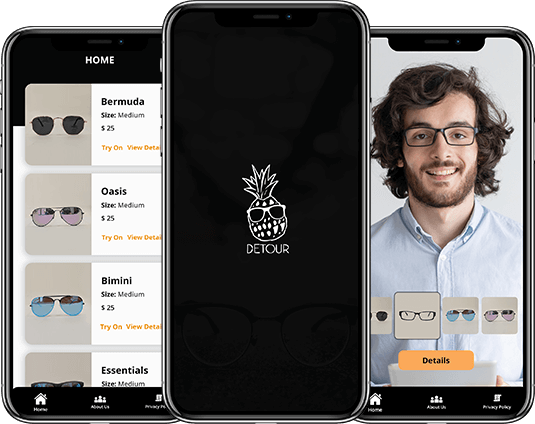 With the help of the 3D virtual try-on technology, you can develop a virtual try-on glasses app to offer users a virtual catalog of the different stylish frames. The technology of "try on" option can offer your customer with a quick and easy guide to discover the next pair of glasses virtually.
75. Augmented Reality or AR Magazine
Using an AR-based magazine, users can use their phone's camera or other sensors to get an enhanced experience of the environment. They can view the news with such a different approach. The AR app scans a picture on the newspaper and then shows respective video in the app. This is indeed a great option for your startup.
Develop an AR magazine app with Quytech today!
76. Virtual Product Showcase
With a virtual product showcase app, you can let your users to have a complete tour of your products, inside-out. With virtual reality product experience, your users can also view the product in different colors and designs. Using this app, your users can have an unparalleled shopping experience while saving on time and money.
77. Virtual Interior Designer App
Make the most of technological advancements to provide users with an app that can make them create a virtual interior design. By developing such an application, you can make users to take a picture of their room and apply various available design options, colors, objects, wall stickers, curtains, and more to see how their room will look. To help users, select the best, you can also add recommendations feature in your app.
78. Virtual Tattoo App
By developing such an application, you can present your users with a selection of designs of different tattoos that they can try out virtually through your VR-based app. With the help of Augmented reality and virtual reality, you can also allow the users to upload their sketches to the app. To make this possible, the AR app will use users' mobile phone's camera combined with an ink-marked tattoo to a position on the body. This app can help users how a tattoo will look before getting it inked permanently.
79. Virtual Reality Meditation App
Virtual Reality makes the users to experience personal meditation in an all-new way. The app can include stunning 360° degree videos of pure nature combined with a highly effective sound to take the users to another place and make them feel relaxed. The idea of the VR meditation app offers modern meditation features and tools, which can help users to attain full concentration.
You can make the best usage of VR technology in your app to engage users by making the meditation immediate and immersive. VR offers cutting edge ways to the user to let go of stress from the mind and circulate peace experience. Thus, the focus of the VR in meditation is to melt the tension and simultaneously develop a space to know ourselves better. Hence, you can consider it as a viable mobile app option for your startup.
80. AR Painting App
Augmented reality painting and drawing apps make creativity fun and accessible for everyone. Through this AR paint app, you can make your users paint their very own masterpiece on the phone's surface anywhere. For the beginners, the app can provide a great way to explore new ideas and be expressive without worrying about wasting a can of paint. It can help users to make the sketch and paint them with a virtual experience.
81. Due Reminder App
Due reminder app is the best way to remind users about their credit and debit transactions. By using the app, users can maintain and get reminded about the previous or upcoming transactions. With a due reminder app, users can simplify their credit and debit transactions related tasks. Moreover, the app will also relieve the users from the burden of maintaining their transactions manually using a pen and paper. This innovative mobile app idea can be a hit.
82. AR User Manual
Want to deliver your customers an immersive 3D experience integrated, with AR Technology, while walking through a user manual. Your AR user manual can demonstrate the method of using a product or doing a task with step by step virtual guide. It can also reduce the time and the fear of unknown possibilities while reading the manual. Offering such an application to users is surely a good idea.
83. AR Watch – Try On Watches Virtually
AR Watch is another innovative solution that can let users use AR (Augmented Reality) to try on various models of watches, from different brands, using colored sport wrist bands. Using your AR watch, a user can save on money (as he/she knows which watch will look best) and avoid the hassle of returning orders. Consider it on the top of the list of your startup mobile app ideas.
84. AR Jewelry – Virtual Try-On Jewelry App
By creating an AR jewelry app, you can help users to find the best among different ornaments. They can check which ring, earring, or any other piece of jewelry will look good. They can have an ultimate shopping experience using your AR jewelry app.
Get a virtual try-on jewelry app developed by experts now!
85. AR User Manual
Want to deliver your customers an immersive 3D experience integrated, with AR Technology, while walking through a user manual. Your AR user manual can demonstrate the method of using a product or doing a task with step by step virtual guide. It can also reduce the time and the fear of unknown possibilities while reading the manual. Offering such an application to users is surely a good idea.
86. AR Watch – Try On Watches Virtually
AR Watch is another innovative solution that can let users use AR (Augmented Reality) to try on various models of watches, from different brands, using colored sport wrist bands. Using your AR watch, a user can save on money (as he/she knows which watch will look best) and avoid the hassle of returning orders. Consider it on the top of the list of your startup mobile app ideas.
87. AI Content Creator
By developing an AI content creator app, you can help SMEs or startups who cannot afford hiring a whole team of content writers for writing small descriptions or product content to generate content. Merely by entering a few details about the product, businesses can generate product descriptions and use it on their website, make announcements, or to promote the products. Such content creators are high in demand.
88. AI-Based Recruiter
You can think of creating an AI-enabled recruiter application to recruit employees for organizations. Such an app would be a great help to small businesses or startups to conduct initial rounds of interview and verify if the candidates meet search criteria or not. Moreover, AI-recruiter can also help you to find the right resumes from various job portals. This idea would be a great hit among users.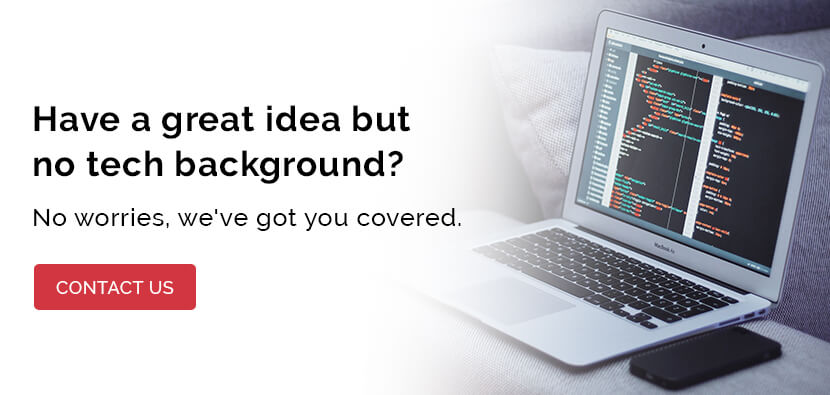 Some Of The Other Cool App Ideas Are:
AI-based brand monitoring app
VR training app
Face recognition app
Location-based app
AR maintenance and assembly app
AR toys app
Brand safety counterfeit detection
We hope the above information about Innovative Startup Mobile App Ideas, Android app ideas, business ideas, iOS apps ideas, best and latest Innovative mobile app ideas in 2021 proves useful to you. Please feel free to share your feedback or queries in the comments section below.